This week and next, Huffington Post UK Entertainment are celebrating those home-grown talents in music, film and TV who've seen their names go up in lights far beyond our native shores.
We've spoken to 'Star Trek' star Simon Pegg about why Hollywood's door is always open to British actors, and we've highlighted those homegrown stars we think deserve a bigger stage.
Read More in our exclusive BRITS BLITZ series:
If anyone knows about the long and winding road to success, it's pop's Charli XCX. She may now be known as pop's spunkiest young female on both sides of the pond, but it's actually taken the singer eight years to reach the point she's at today.
Charlotte Emma Aitchison was born on 2 August 1992, and began recording her debut album at the age of 14 with the help of a loan from her parents. As part of the MySpace generation, she was spotted by a club promoter who invited her to perform at illegal warehouse raves and parties in east London.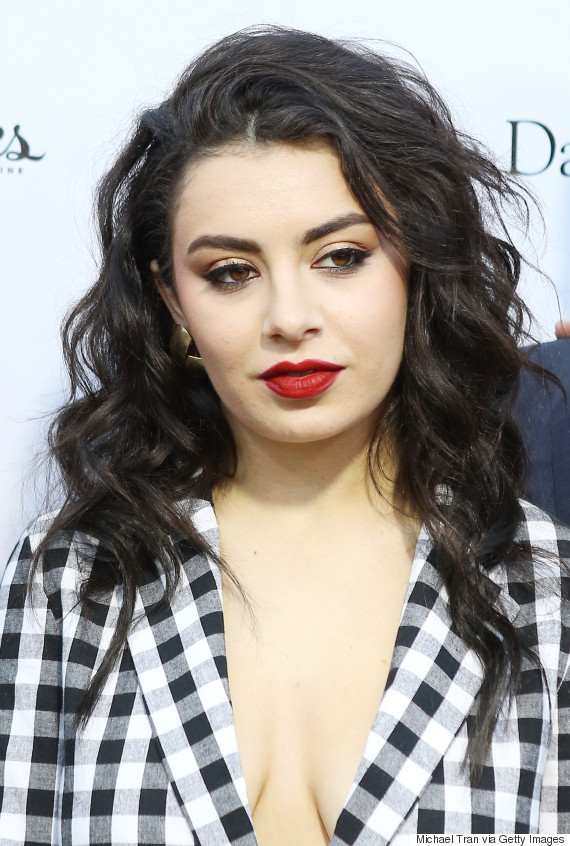 Charlie XCX
By late 2008, she'd caught the attention of music critics, who hailed her as "the computer-pop Kate Nash", comparing her to acts such as Frankmusik. Two singles, '!Franchesckaar!' and double A-side 'Emelline'/'Art Bitch', were later released under Orgy Music, but both failed to chart, and her album '14' never materialised. However, it did not stop her winning a record deal as she was snapped up by US record label Asylum.
Things then went quiet as Charli - whose XCX moniker came from her MSN Messenger sign-in name - tried to figure out what sort of record she wanted to make. She admitted in an interview with the Guardian in 2013 that she was "lost", saying: "I was still in school, I'd just come out of this weird rave scene, and I wasn't really sure what to make of that. And when I got signed I hated pop music; I wanted to make bad rap music. I didn't know who I was. I didn't know what I liked. Even though I was signed, I was still figuring it out."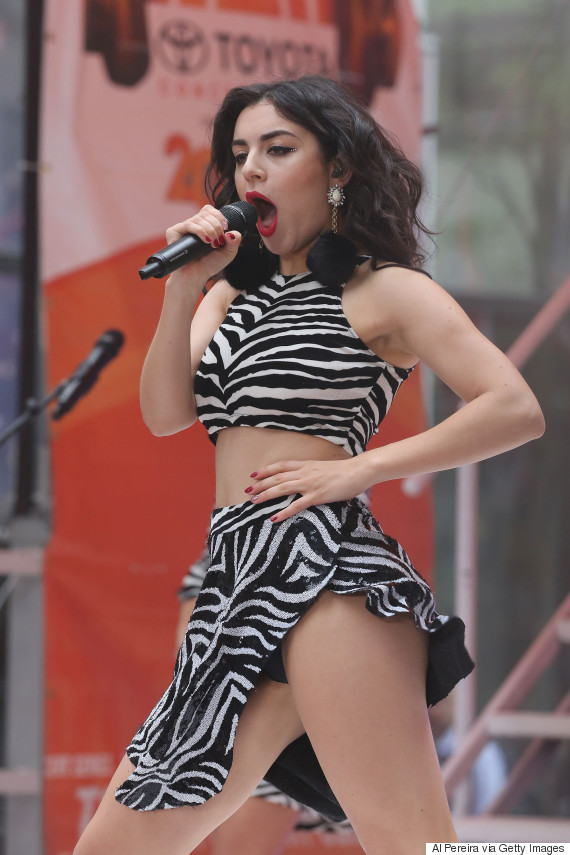 Charli (pictured here in 2014) began her career in 2008
Eventually, she returned in 2011, but while she received critical acclaim for songs such as 'Stay Away' and 'Nuclear Sessions', she failed to set the UK charts alight. It was then that she began writing for other pop acts. "I would be flown out to LA and put in a room to vomit out lyrics for other artists," as she put it to the Telegraph.
However, one of these songs would kick-start her international career, as she penned Swedish pop duo Icona Pop's single 'I Love It', which she also featured on. While it reached number one in the UK, it became an unexpected hit in America, where it was featured on HBO's hit series 'Girls', catapulting it to number seven in the Billboard Hot 100 in January 2013. Her first album on a major label, 'True Romance', followed.
While she was still struggling to establish herself as a solo artist in the UK (her next single 'SuperLove' charted at number 68), the US caught on to Charli and she began performing on headline tours across the States. By November 2013, she'd done three tours of America, but postposed her latest one to support Paramore on the UK leg of their tour
in an attempt to break her home country.
Announcing the news on her Facebook page, she wrote at the time: "This is a really big deal for me as I haven't ever really toured in the UK outside of London before. It's scary and it's quite weird but it's also super exciting for me to finally be able to play shows in the country that I'm from. I always feel so welcome in the USA and all of you guys have always been so cool and amazing to play to."
Then, in February 2014 came the track that helped her finally capture Britain's attention, and also to cement her stardom in the States, when rapper Iggy Azalea asked her to feature on 'Fancy'. The track topped the charts on both sides of the Atlantic, while it went on to be named the most streamed song on Spotify in America that year, and also became the fifth best-selling song of the year in the US with 3.97 million copies sold.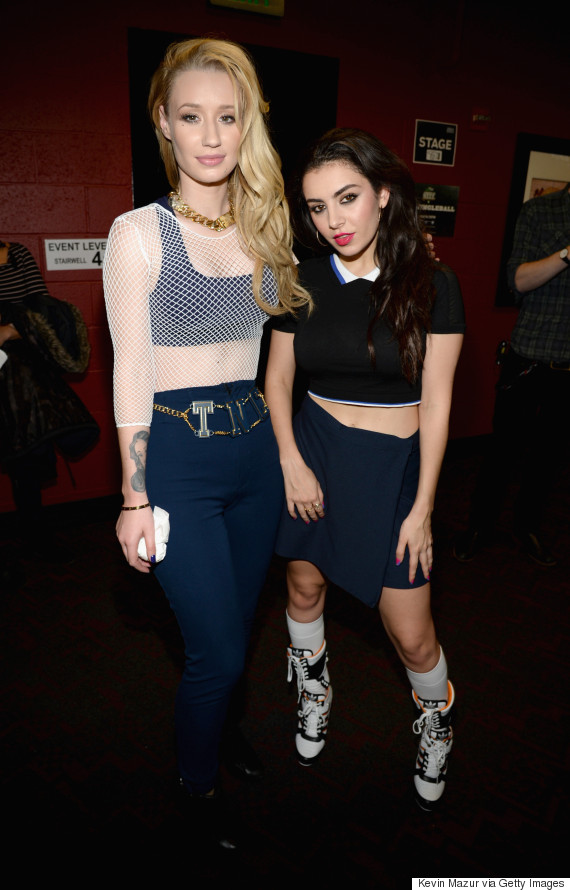 Charli teamed up with Iggy Azalea on 'Fancy'
'Fancy' paved the way for her release of her breakthrough solo hit, 'Boom Clap' in May 2014, which peaked at number eight on the Billboard Hot 100 and at number six in the UK, also featuring on the soundtrack of the film 'The Fault in Our Stars'.
It was around this time that Charli noticed her own profile increasing in the States, telling the Telegraph: "I was surprised when people from TMZ started following me around. It was incredible to be a successful artist – and not for a song I had written for someone else or was featuring on. I felt like I really deserved it. But it's never been about fame. Definitely not. It's about making really good music."
When she was ready to release her second studio album 'Sucker', Charli took the bold step of releasing it in the US first, owing to her success in the territory. By the time UK fans had waited two months for it to hit the shelves in February this year, it had already been hailed as the Best Pop Album Of 2014 by Rolling Stone magazine.
Since then, Charli's teamed up with fellow hot Brit star Rita Ora on track 'Doing It', while also supporting Katy Perry on the European leg of her Prismatic World Tour. She's currently on a co-headlining tour of the US with Bleachers' Jack Antonoff, while she's also begun writing for other artists again, having written a few songs for Gwen Stefani. "It's been going on for a really long time. She likes two songs and keeps mentioning the songs but I don't know what's going to happen with them," she told Billboard.
Given her ever growing stardom, she should be expecting that call any day now.
LIKE US ON FACEBOOK | FOLLOW US ON TWITTER