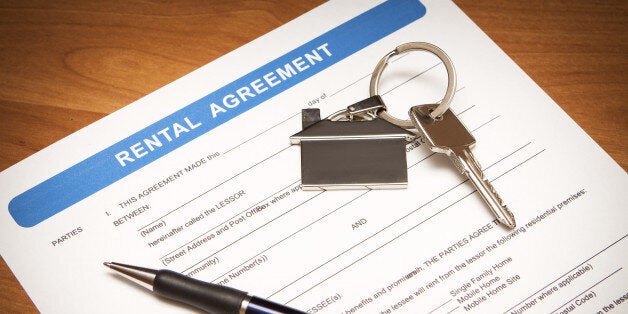 The deepening housing crisis in Dublin is forcing students to commute across the country, share beds, sleep rough, or give up their dream of studying altogether.
Kevin Donoghue, deputy president of the Union of Students in Ireland said in the Irish Mirror: "The problem is countrywide but it's particularly acute in Dublin and students are so desperate they're not just paying through the nose to share rooms – they're paying to share a bed with complete strangers."
Other students have been forced to sleep in cars, or out on the streets, because of the enormous increases to rent in the capital. Even those who do manage to gain access to a property have had to do so blind, paying for properties they've never seen months in advance just so they will have a roof over their head in the coming year.
Meanwhile, some third year students are commuting from as far away as Clare and Galloway in order to finish their degrees, living at home to save themselves the cost of trying to find a home in Dublin.
According to the Irish Independent, the "Google effect" is to blame. As large firms move in and buy up territory in the city, so rent prices rise to account for the change in circumstance. In the area of Grand Canal Dock, south of the Liffey, rent prices soared by a massive 15pc in 2014 alone. A two-bedroom apartment at the Waterfront development, overlooking the Grand Canal, now costs €2,100 a month to rent, while a two-bedroom south-facing apartment at Hanover Dock is now available for rent at €2,350 a month. Work on the Gran Canal is still incomplete, and estimations say prices will only rise further when work concludes.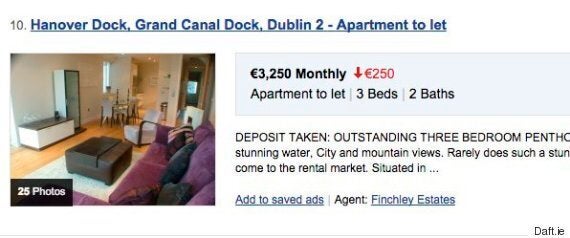 One of the many new luxury properties raising local rent and squeezing students out of the market
The effect on the students is evident in a statement from the Higher Education Authority, who admitted that this was the first time they had seen circumstances so extreme that students were forced to forego coming to college because they were unable to find a place to live.
Fianna Fail leader Michael Martin called on the Government to intervene on the students' behalf, and told the Independent: "It is very worrying that all of the progress in opening up access to higher education in the last decade, particularly for the working poor, is being derailed because of an entirely foreseeable accommodation crisis."
There are 165,000 full-time students in Ireland this year, and that figure is expected to rise to about 200,000 in the next 15 years. However, the situation has already reached "crisis point" and without government intervention there are fears that numbers of both applicants and dropouts will dramatically increase thanks to the housing crisis.
Popular in the Community