America isn't exactly scraping the barrel when it comes to incredible female talent in the Entertainment world. From acting royalty like Meryl Streep and Julianne Moore to sharp-as-a-razor comedy from the likes of Tina Fey and Kristen Wiig, they tick all the boxes.
But despite their wealth of talent, we reckon there's still plenty of room for three of our biggest screen stars, who, despite being household names on this side of the pond, have yet to make it 'over there'.
America fell in love with Helen Mirren, Tracy Ullman, Julie Walters and many more before them, and now we think it's high time they did the same with Miranda, Olivia and Sarah. Here's why...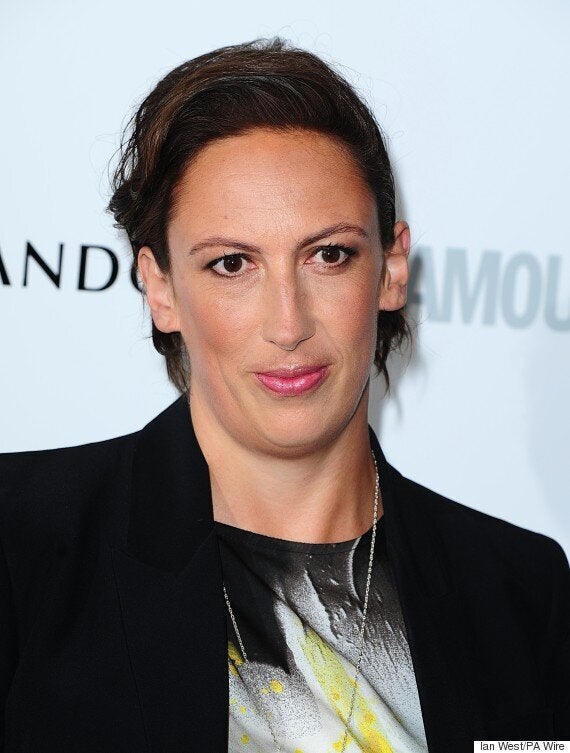 She might be a household name in the UK, thanks to her hugely popular (and divisive) sitcom 'Miranda' and her role as Chummy in 'Call The Midwife', but ask most Americans if they've heard of 'Miranda' and they'll tell you 'sure, the redhead off Sex And The City, right?'. But that could all be about to change thanks to a supporting role in the Paul Feig ('Bridesmaids', 'The Heat') big screen comedy 'Spy'. And it's not a blink and you'll miss her moment either, Miranda is on screen a LOT as Nancy, the awkward, nerdy colleague and friend to would-be spy Susan Cooper, played by Melissa McCarthy. Another of the film's stars, 'The West Wing' actress Allison Janney, has already caught on to Miranda's charms. "She's so hysterical," she told Radio Times. "I've got to find out how to watch all of those shows, which I intend to because she's a genius. She's also very tall. We bonded over our height and we had a lot of fun together."Height High praise indeed.
And whilst Miranda's slapstick schtick might be an acquired taste on this side of the pond, history has proved that just because you're a Marmite personality or act doesn't necessarily equate to US audiences turning off. Look At Monty Python and Benny Hill, who were hugely popular Stateside. And more recently, Russell Brand, who was taken to American bosoms long before he hooked up with national sweetheart Katy Perry.
Alas, there are no more films in the pipeline for Miranda (yet), but surely it's only a matter of time before Hollywood comes a knockin' again following the huge success of 'Spy'? Miranda, at least, has made no secret of the fact that she'd love to do more movies 'even it was just one line on the lot', but we have a feeling there's much bigger things to come for the British star.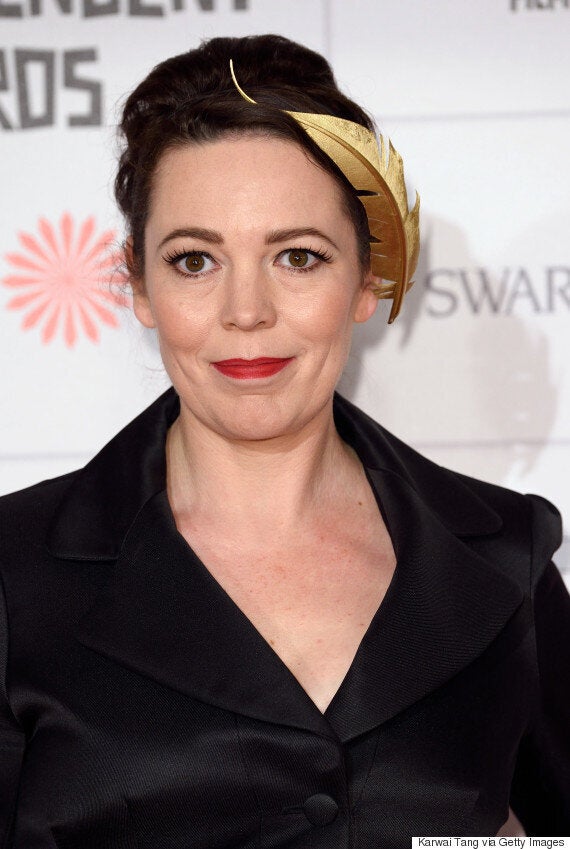 A cursory glance at Olivia Colman's hugely impressive CV and you get the feeling this very British of actresses doesn't have too much of an inclination to trouble Hollywood. From 'Green Wing', 'Twenty Twelve' and 'Peep Show' to 'Beautiful People', 'Broadchurch' and (ahem) 'Pudsey The Dog: The Movie', they are all linked by their inherent Britishness. And whilst the talents of David Tennant were called upon for the US version of 'Broadchurch', Olivia was nowhere to be seen in 'Gracepoint', despite bagging herself a Bafta for her portrayal of Ellie Miller in the ITV crime drama. Maybe she couldn't shake off that Dorset accent to play a convincing American? We jest, of course. Olivia could turn her hand to pretty much any acting job - as she's proved - and just like those great dames of the acting world before her - Helen Mirren, Julie Walters - we think it's only a matter of time and the right project before Olivia is fully introduced to a US audience.
Olivia's latest big screen outing, 'London Road' is again, a very British ensemble both in story and production (the clue's in the title), so isn't about to make her a household name in the US. In fact, her biggest film in the States so far was 'The Iron Lady' thanks, in part, to the casting of US acting royalty Meryl Streep in the leading role. But even UK audiences missed Olivia in that, thanks to some seriously convincing prosthetics to transform her into Margaret Thatcher's daughter, Carol.
Last year, the Radio Times named Olivia as one of the 30 most powerful women on TV. She also recently admitted that after winning two Baftas, rather than producers beating down her door, the offers dried up. She explains: "After those first two Baftas, I didn't really get offered anything, which makes you think: 'Oh, no!' And, after I finished the second series of Broadchurch, nothing came up for six months, which really is a long time and I got a bit panicky." It sounds like there's never been a better time to widen her horizons. Hollywood, are you listening?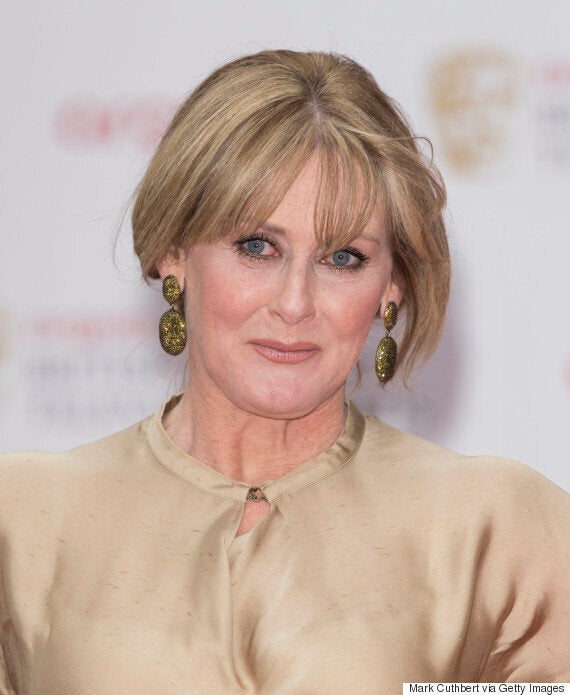 If there is one actress who is next in line to take the acting royalty crown from Dame Helen, then surely Sarah Lancashire is it? Ever since her hugely popular turn as Raquel in 'Coronation Street', which made her a household name in the UK, she has defied the odds to firmly establish herself as the 'go to' actress for well, everything from gritty drama ('Happy Valley') to period pieces ('Oliver Twist'). There's something of the everywoman about Sarah, which is why she's nudging national treasure status (and deserves it a lot more than the likes of Cheryl Fernandez Versini) thanks to her ability to connect with audiences.
But despite being hugely successful in the UK, success elsewhere - or perhaps the appeal of it - has yet to materialise. You do get the sense that the maybe chasing fame on the other side of the Atlantic isn't exactly a priority for the private and refreshingly non-celeby star. It's all about her art, and the fact she's sailed to the top of her game on the back of undeniable talent and pitch perfect performances makes us cherish her, and selfishly not want to lose her to Hollywood or anywhere else, all the more.
Not that US audiences have never laid eyes on her, of course. The brilliant 'Last Tango In Halifax' was televised on PBS and there was talk of a possible US remake. Alas, if that does ever happen, it will undoubtedly be with a US cast, but there's no doubt that Sarah could hold her own (and pull off the required American accent) opposite Diane Keaton, who has been linked to the project.
But it is the superb 'Happy Valley' which will open her up to an international audience, courtesy of the unstoppable Netflix. The acclaimed crime drama, in which she plays dogged cop Catherine Cawood, is available to our American cousins on the streaming service, and is arguably Sarah's most successful performance to date. So it seems right that this is their entry point. From here on in? The sky really is the limit.
Popular in the Community