Taylor Swift stunned "an outstanding family" in Texas this week, after a donation of $15,000 (just under £9,700) was made in her name, to help them after a terrible car crash.
SEE MORE:
The 'Shake It Off' singer was alerted to the story of Aaron VanRiper a volunteer firefighter, who was called to the scene of a car crash, only to discover that his own wife and son had been involved in the terrifying accident.
Although both mother and son were rescued from the scene, Amber - Aaron's wife - is currently in hospital in a critical condition.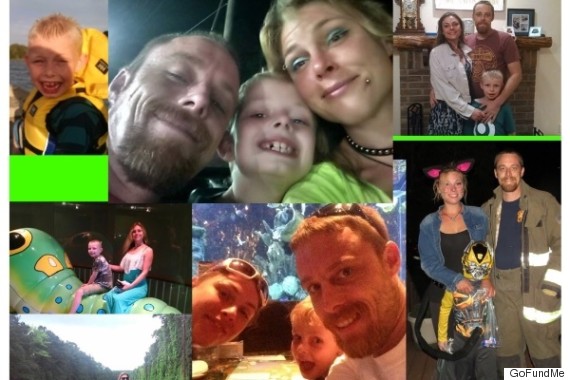 A collage posted on the family's GoFundMe page
A page was set up by a family friend on the fundraising website 'Go Fund Me', so people can donate money to help the family at this difficult time, writing: "This is an outstanding family! They are involved with supporting our local community of Riverside and Fire Stations. Please help this precious family due to excessive medical bills and lack of funds that will come in over the next year."
After the family's remarkable story was shared on social media, a particularly hefty donation appeared under Taylor's name on the site on Thursday.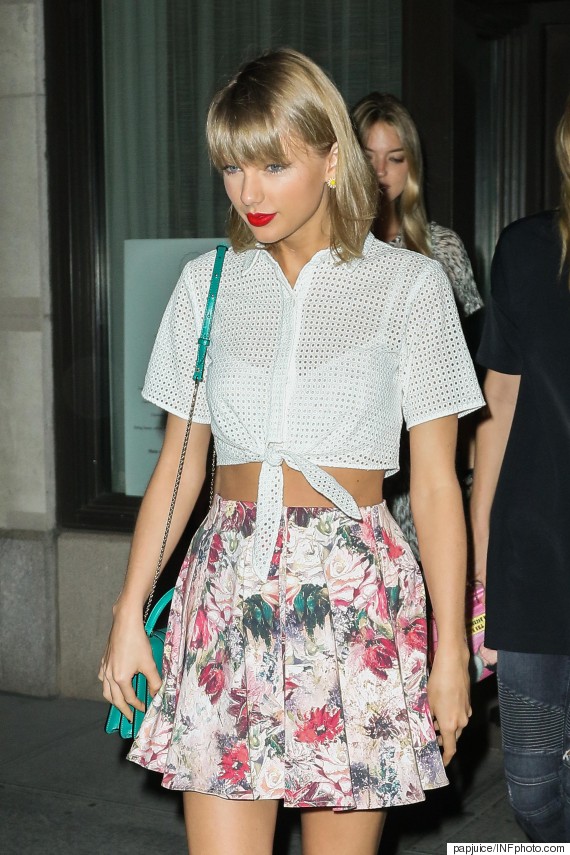 Taylor Swift
Speaking about the accident that injured his family, as reported by KTRK, Aaron revealed: "The look of the car, I don't know how either one of them lived. There was nothing left of that car.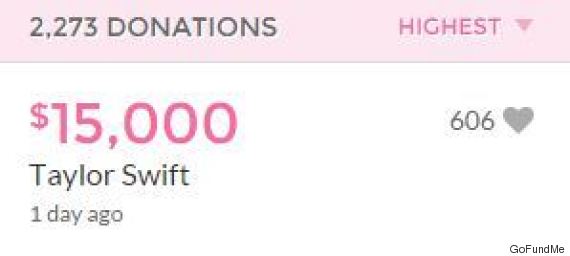 The $15,000 donation
"The looks of that car, the fact that they are alive, is a feat. God has some amazing things for them I'm guessin'."
Taylor is currently dating fellow musician Calvin Harris, who she shared her first Instagram post with on Thursday, posing with the Scottish DJ on a giant inflatable swan.
LIKE US ON FACEBOOK | FOLLOW US ON TWITTER