This is the horrifying moment 5 Seconds Of Summer guitarist Michael Clifford caught on fire live on stage.
Fans captured footage of the boybander going up in flames as the group played London's Wembley Arena on Saturday (14 June) night.
The incident happened when Michael wandered into the pathway of a stage pyrotechnic.
Video shows how his hair went up in smoke before he rushed off to the side of the stage to try and put the fire out.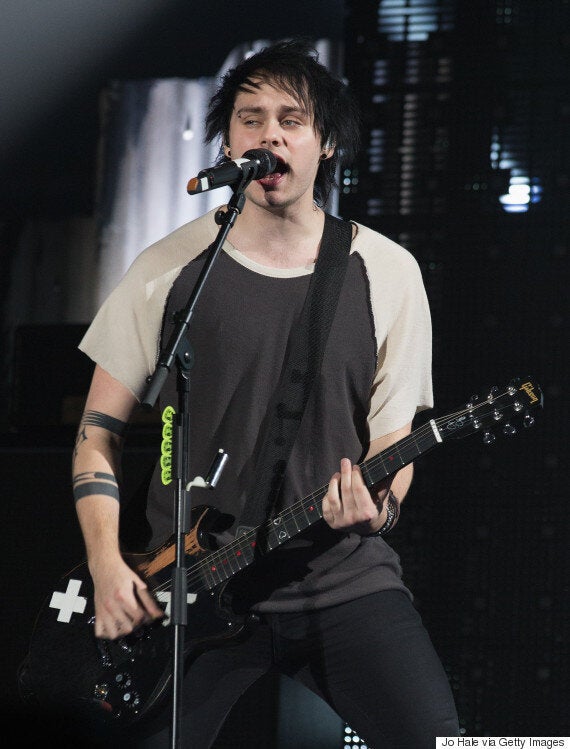 5SOS' Michael Clifford on stage earlier in the evening
Fellow member Ashton Irwin then returned to the stage to announce that they would not be performing the rest of their encore.
"Michael has hurt himself so we will not be continuing the show right now. He is okay," he told the crowd.
Luckily, Michael managed to escape serious injury, and later posted a photo of his face in bandages on Twitter, assuring fans he was ok.
As #GETWELLSOONMICHAEL began trending worldwide on Twitter, he wrote: "What the f***s up. sorry I couldnt finish the encore, but at least I look like two face. thanks for worrying every1 x (sic)."
He later posted: "Hello world. im doing ok :) thanks for worrying!" adding: "If I obviously don't want to have my picture taken right now please don't take my picture :) see everyone tomorrow!!"
5SOS are due to continue their 'Rock Out With Your Socks Out Tour' tonight, with a third gig at Wembley.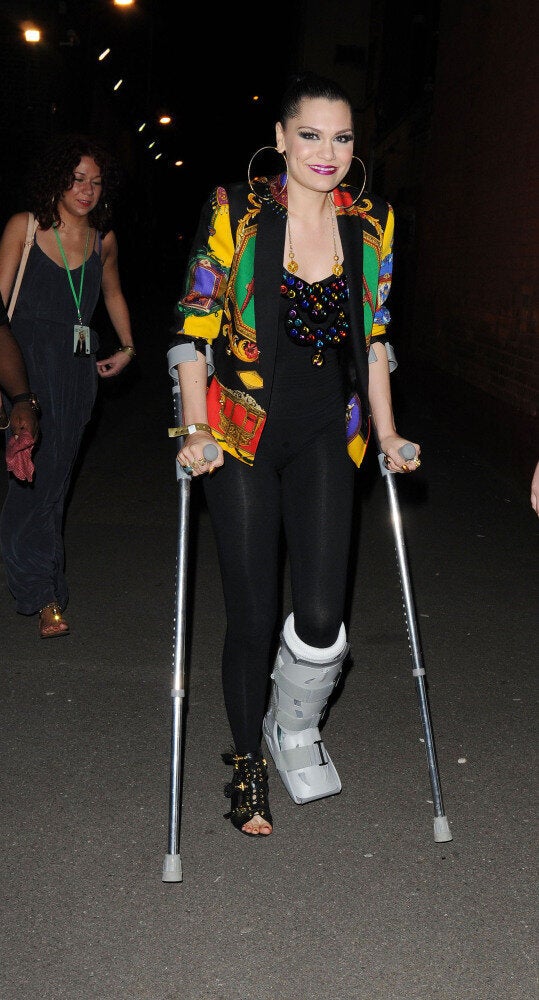 Injured Celebs
Popular in the Community