If you had a feeling that Kim Kardashian was going to follow on from naming her first child North West by calling her second child South West, think again.
The 34-year-old star shot down rumours about her second baby's name during an interview with NPR, although she did stumble slightly over her words...
She added that the name South West is the "stupidest thing ever and just ridiculous".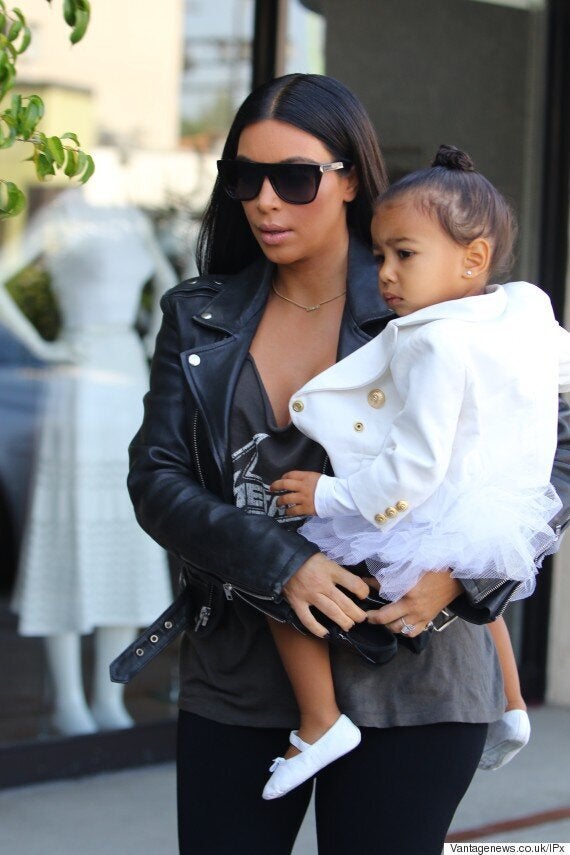 Kardashian said she doesn't think her and Kanye West's second child will be named after "another direction".
But it seems fans of the reality star are keen to have a say on what she will call her second child, as the star revealed: "You'd be surprised at all of the names people do send us."
She also revealed in the interview that any speculation about her unborn baby's sex is untrue, because she hasn't told anyone.
Kardashian and her rapper husband are celebrating North West's second birthday today (15 June), and the mother-of-one has been reminiscing about North West's baptism.
The star and her husband recently took a family trip to Israel and baptised North West during a special ceremony.
North West is seen fast asleep, resting her head on her mother's shoulders in the shot from behind.
Kardashian described her daughter as being a "sleeping beauty".
The reality star posted the final shot of her, Kanye West and their daughter standing together with the priest during their special moment.
Aren't they just adorable?
Related