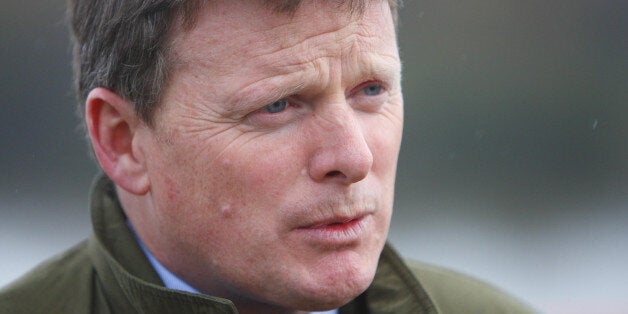 The UK faces a "big problem" if spending on defence is cut when the world is "more dangerous" than at any time since the Cuban missile crisis, an MP wanting Parliament's top defence scrutiny job has warned.
Richard Benyon, one of four Conservative MPs running for the chairman of the defence select committee, warns the 2% of GDP defence spending target is at "serious risk", putting Britain's relationship with the US in jeopardy.
"If we are no longer in the game we have to resign ourselves to a reality that the only game Britain is in is that of managed decline," he writes for The Huffington Post UK.
MPs from all parties will tomorrow vote for the chairs of 25 committees, seen as the most high-profile jobs in Parliament. Mr Benyon faces Julian Lewis and Bob Stewart.
Mr Benyon, a Sandhurst graduate who served in Northern Ireland, calls for "logic to prevail" when the Strategic Defence and Security Review is completed this year.
But, in a challenge to George Osborne, he fears if the Treasury "dictates" during the comprehensive spending review of Whitehall spending review, expected soon after, then there "will be a big problem".
The last time the two reviews dovetailed in 2010 the Army, Navy and Royal Airforce received deep cuts. But Mr Benyon, a former junior minister, contends the world is now very different.
Threats he writes include Russia that "continues to attack and destabilise" Ukraine and a "highly sophisticated Jihadist movement in the Middle East".
"From northern Nigeria through the Sahel, the Maghreb, the Horn of Africa into Yemen the flames of Jihadist chaos seems undiminished," he says.
"To make the storm perfect there is a worrying emerging instability in the South China Sea and elsewhere in the Far East."
He argues the committee has has to be seen as a "respected contributor to evidence-based thinking on defence and security in a dangerous world".
Last week at the G7 summit, Barack Obama pressed David Cameron to maintain Britain's commitment to meeting the Nato target of spending 2% of GDP on defence.
Before the talks, Mr Cameron told reporters: "I'll say exactly the same as what I'm saying now, which is we've kept our 2% promise - one of the few countries to do it - and we're having a spending review in the autumn and we'll announce the results at that time."
To hit the target Defence Secretary Michael Fallon has claimed there was a "very strong case" for counting development work by British troops towards total military spending.
Popular in the Community