Dan Osborne has penned an emotional letter to his two young children, Teddy and Ella.
The former 'TOWIE' hunk has a four-month-old daughter with his fiancée, Jacqueline Jossa, as well as a one-year-old son with ex-girlfriend Megan Tomlin, and has written an open letter to them in the new issue of Now magazine, telling them they have "changed his whole life".
Dan opens the letter by taking opportunity to defend his position as a young father, writing: "Some people think that just because I'm 23 I'm too young to have children, but I wouldn't have it any other way.
"I'd always choose to sit indoors with you both than do absolutely anything else."
He goes on to discuss his turbulent relationship with Teddy's mother, which ended shortly before he began dating Jacqueline.
Explaining why he and Megan split, he tells his son: "Teddy, you're not always with us and it's really hard for me to be without you, but we have three days a week together. When I have to take you to your mum's, it's the worst feeling in the world.
"It's hard for me to explain to you now, but when you grow up, I hope you appreciate it was the right thing to do for me not to be with your mum.
"We weren't in a good relationship and I didn't want us to be miserable, so I hope you understand it's for the best this way."
"I am 100 percent not saying what Daniel has said was right or okay, but people make mistakes when in dark places, and it's something we sorted out privately not in front of the whole world, it's something he has apologised for and is embarrassed about."
Read his open letter in full in the latest issue of Now magazine, on sale now.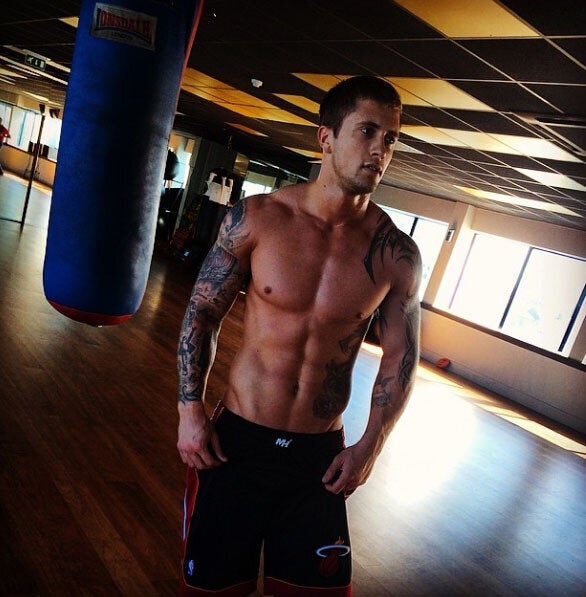 Dan Osborne: 100 Sexiest Pics
Popular in the Community