North West was celebrating her second birthday in style yesterday by showing off her dance moves to the popular track, Black Widow, by Iggy Azalea ft. Rita Ora.
Kim Kardashian's pal, Larsa Pippen, who you might recognise from The Real Housewives of Miami, uploaded the adorable video of North West dancing with her friend.
"Love the dance moves. Happy Birthday North we love you so much."
North West begins by standing on her own in a white all-in-one with cream boots, slightly shaking her hips side-to-side.
But it isn't until one of Pippen's sons comes into shot and begins grooving to the music by flicking his legs out, that North West finally gets a little more confidence.
She stares up at him in awe, waits until he goes off camera, then begins busting some dance moves of her own.
The adorable two-year-old begins with excitable clapping, then squats and swirls around in a circle to the tune. And it's just SO cute.
Pippen later uploaded a photo of her daughter, Sophia, and North West holding hands while looking outside, captioning the shot "BFFs".
Dancing toddlers seriously are one of our favourite things.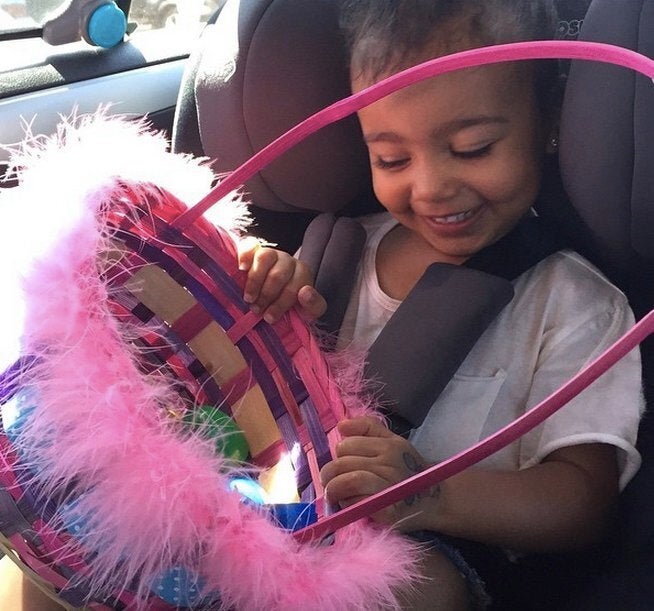 The Cuteness of North West
Related