Maisie Williams has won Twitter, with her fantastic reaction to the shocking series finale of 'Game Of Thrones'.
SEE ALSO:
The actress - who plays Arya Stark on the HBO fantasy drama - was as bereft as the rest of us when Jon Snow (Kit Harington) was killed off in the last episode of season five.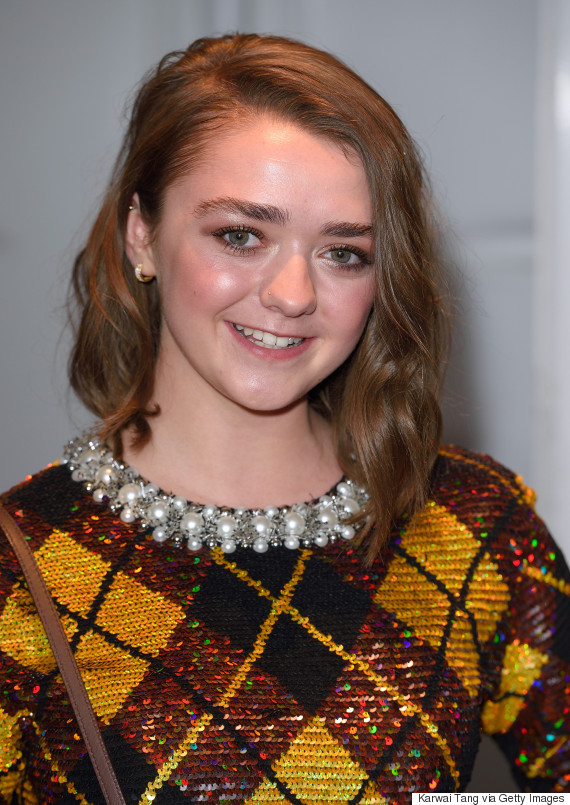 Maisie Williams
When asked by a fan what she thought of the dramatic twist, her response was just perfect:
I DNT CARE ABUT UR SILLY FEKIN NIGHTS WATCH OMG STAHP STABBIN JON SNOOOO

— Maisie Williams (@Maisie_Williams) June 15, 2015
Maisie - whose character is the half-sister of Jon - was holding a Q&A with 'Game Of Thrones' fans on the social networking site.
She's also revealed her hopes for season 6, admitting that she would like to see Arya kill more people in the next series.
Speaking to HBO, she said: "She should kill more people but I don't know if they should be from her list. She should be given a second chance and take this training more seriously.
"I hope that her sight comes back, but if not, I think she should become a real badass assassin without sight. She'd be one of those people where you think they're the underdog and then all of a sudden they're an amazing killer."
LIKE US ON FACEBOOK | FOLLOW US ON TWITTER