In case you hadn't noticed, the world is hooked on Orange Is The New Black. And now, it seems, we're also hooked on Ruby Rose, who burst on to our Netflix screens as Stella Carlin for the third series of the show.
Within hours the actress' name started to trend on social media, with fans gushing over her short dark hair, piercing blue eyes and tattoos.
But, we mean, can you blame them?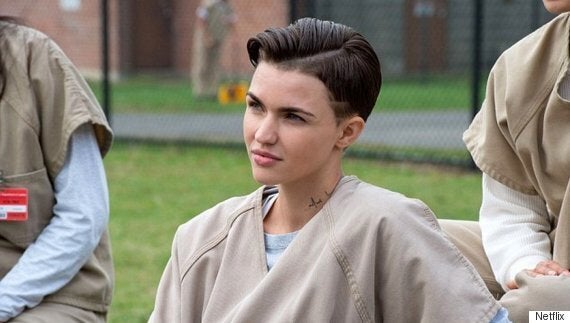 But while it's fine for everyone to have a mutual appreciation the fact that the actress is very, very attractive, many straight women have taken to social media to question their sexuality and say they'd "go gay" for Rose.
At first glance, it might seem light-hearted, but many queer women are far from impressed.
Rose came out as lesbian when she was 12 and was severely bullied by her peers. As a result she was hospitalised at 16 and now campaigns for mental health and serves as a youth ambassador for Headspace, a mindfulness app.
For many queer women, the idea of girl crushing or casually switching your sexuality is offensive.
Eve Hartley, video writer for HuffPost UK, says: "I take offence to comments such as 'turning gay' or 'girl crushing' as I feel it delegitimates my sexuality. These comments throwaway the fact that being lesbian is not a choice.
"Language, in any aspect, that insinuates that being LGBT is a choice makes it more difficult for people who struggle with their sexuality, or aren't in the position where they can be safe."
Alex Beighton, student, told HuffPost UK Lifestyle: "When straight girls say 'I'm so turning gay for ruby rose' it's trivialising people's sexuality as well as implying being gay is a choice.
"As well as that, it's completely ignoring and erasing bisexuality as a sexual identity. It's implying that you can only be gay or straight where actually you can find both attractive without having to identify with either sexualities."
However not everyone agrees.
HuffPost UK blogger Emily Jane Rosetta, says that Ruby Rose is an "overnight icon for gender fluidity and the acceptance of non-linear identity", which she believes should be encouraged.
"I love that straight women are embracing their girl crushes, and hope it encourages an open dialogue for bisexual and queer teens to feel comfortable to express their sexuality openly and normalize queer lifestyles worldwide.
"In short, Ruby Rose is fabulous, for straight women and gay women alike. How can we possibly create hate around someone with such a positive and progressive message for the LGBT community? Love and Let Love, that's what we're all about!"
What do you think of the issue? Let us know in the comments below.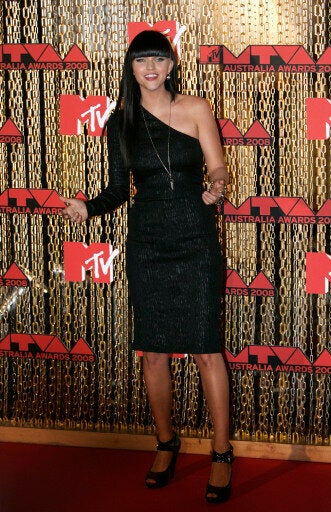 Ruby Rose