Bridal shoes usually have the imagination of a snail but, we have to admit, these are pretty cool.
This new bridal collection from designer Sophia Webster could be some of the cutest shoes we've seen.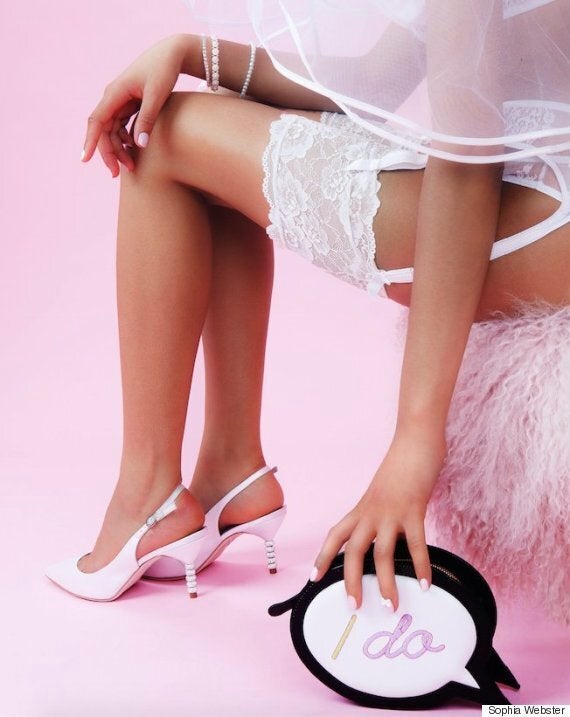 Seven of Websters signature shoe styles and iconic speech bubble clutch have been re-imagined for summer weddings in a palette of baby pink, ice blue and ivory.
The footwear features a whole bunch of fun flourishes, from furry pom poms and crystal heels, to heart-shaped gem stones and butterfly wings.
Each pair is also marked with Webster's "Wifey For Lifey" slogan on the soles (in case you want to wave your feet in people's faces or something).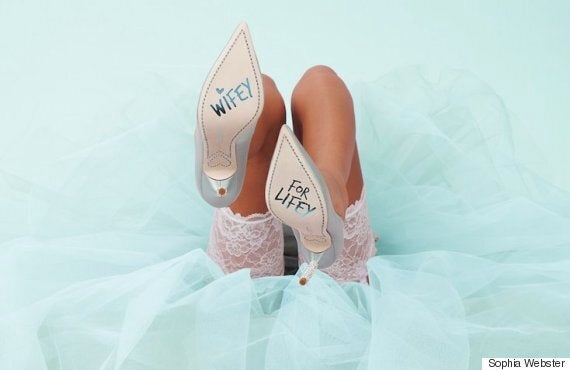 Sophia Webster said of the collection: "When I first decided to do bridal shoes I was not yet married so thinking about what I would wear for my wedding was a great starting point!
"As the collection was being brought to life I imagined all sorts of women slipping into the shoes and feeling like queens for that special day."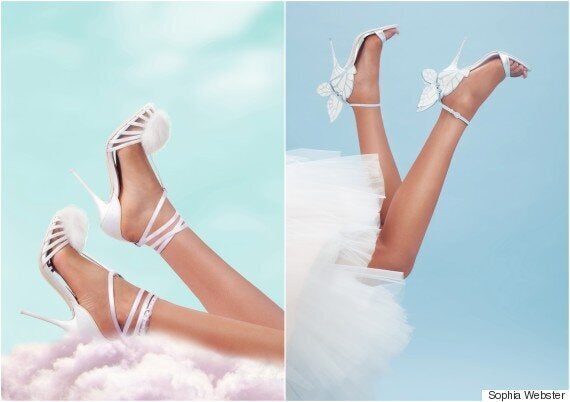 Check out the whole campaign and collection below: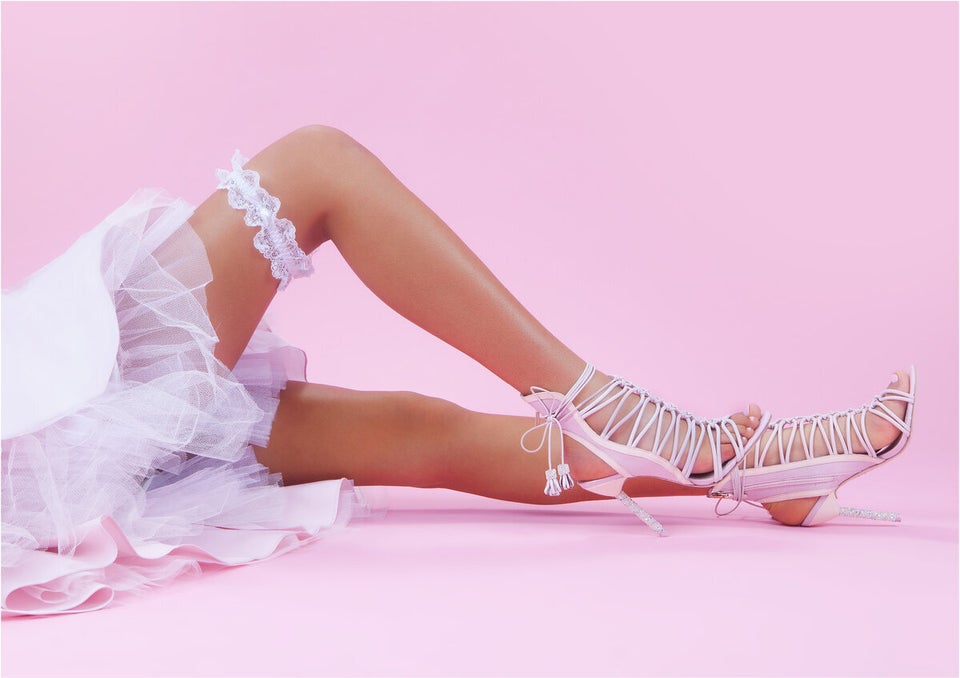 Sophia Webster Bridal