Six-year-old Owen's frantic mother called the airport when they landed in Houston, and was told that Hobbes would be waiting for her son in lost and found when they returned.
Little did they know, Hobbes was picked up by operations staff and taken on an adventure of his own...
When the family returned to the airport after their trip, Owen was presented with his beloved teddy and a book of photos from Hobbes' adventure. Awwww!
Owen's mum told the Tampa Bay Times: "He really loves Hobbes. He's special, and we're really thankful for the airport and what we did."
Tampa International's communications manager, Emily Nipps, told Buzzfeed News: "When we heard about our operations staff creating this book of photos for this little boy we thought it was really cute. We had no idea it would get the response it has."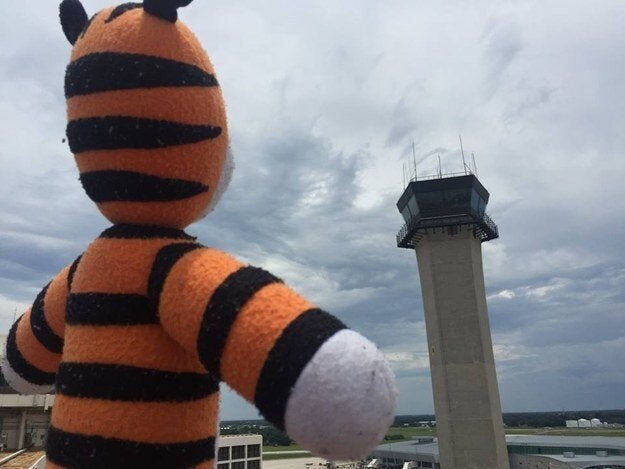 Hobbes' Tampa International Airport Adventure
Related