'Love Island' aired what one contestant described as the "most disgusting thing" ever, in Thursday night's episode.
SEE MORE:
In a moment arguably even more stomach-churning than the sex scene screened earlier this week, the remaining islanders lined up to play a game of 'Beach Barf', which, admittedly, isn't as bad as the name makes it sound (but is it still pretty awful).
The rules of 'Beach Barf', which we're sure is to become staple at family game nights up and down the country, sees one half of a couple sucking up a cocktail with a straw, before then spitting it out into their partner's mouths.
Grim.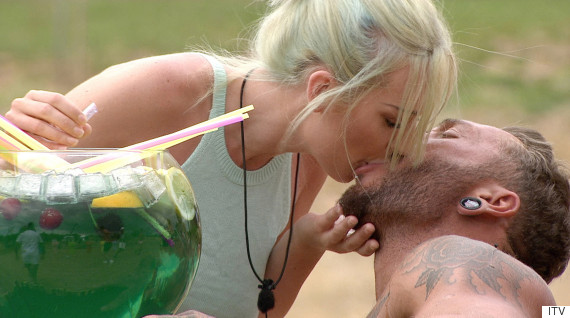 'Beach Barf' in motion
Some of the couples took playing the game harder than others, with Jonathan Clark admitting: "Me and Hannah do that on a weekend anyway - don't we babe?"
However, Zoe Basia Brown seemed less keen on the game, confessing in the Beach Hut: "That's the most disgusting thing I've ever done in my life… there were definitely more fluids exchanged between Chris Williamson and I than I had ever wanted or anticipated."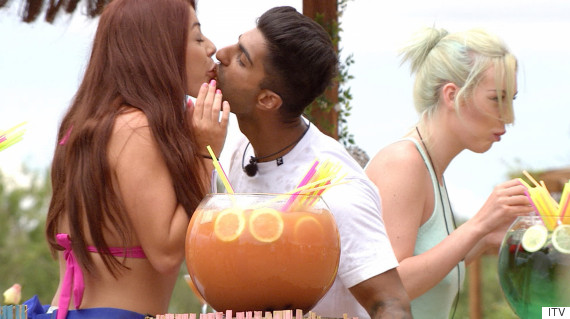 Jess and Omar get stuck in
The challenge was won by 'Love Island' couple du jour, Jonathan and Hannah Amelia, who confessed earlier this week that they had sex, during a steamy night in the villa's 'secret hideaway'.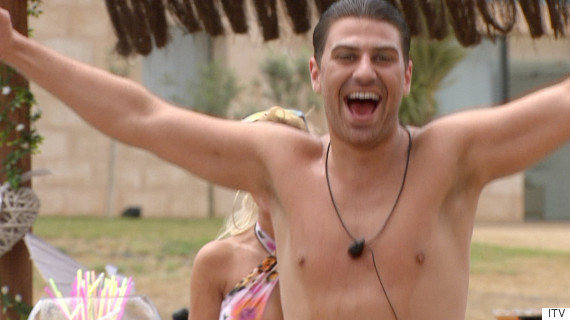 Jonathan finds out he's won the challenge
The couple were rewarded for their feat with phone calls home.
The pair were the subject of a controversy recently, after a photo of them together as far back as last January surfaced online, prompting suggestions the show could be fixed, which ITV2 bosses were quick to deny.
LIKE US ON FACEBOOK | FOLLOW US ON TWITTER