A schoolboy was almost left permanently disabled after it took doctors five hours to diagnose him with a stroke, because he was only 13-years-old, claims his mother.
Isaac Webber was found collapsed on the bathroom floor last July by his mum Melanie Webber, 41.
She suspected he had suffered a stroke because of loss of movement in one of his arms, and got her husband to call an ambulance.
Mrs Webber said: "It was very frightening because he couldn't move and had a vacant look in his eyes as if to say 'help me'. Clearly something was terribly wrong." At hospital, Mrs Webber said it took medics five hours to make a diagnosis.
She claims a radiologist initially rejected the idea of an MRI scan and she believes they missed it because strokes are relatively rare in young people.
Isaac was treated at the William Harvey Hospital in Ashford, Kent, and a specialist team came down from King's Hospital in London, where he was eventually taken.
Mrs Webber said: "His dad Matt dialled 999 while I tried to help lift Isaac off the floor. I have worked on a stroke ward and straight away I thought he had the classic symptoms, including the loss of movement in his arm.
"It was very frustrating and it was only fortunate that the doctor treating Isaac was called away."
Mrs Webber said a nurse called over a passing a stroke consultant who immediately ordered the scan which showed a small clot in Isaac's brain.
She added: "It was only than that they could treat him properly and 15 minutes later he had some movement back in his arm."
The teen, from Canterbury, Kent, was then transferred to the Evelina London Children's Hospital, where he spent two weeks recovering with his family at his bedside.
His speech was affected and almost a year later he still needs physiotherapy on one of his arms, but he is expected to recover well.
The cause of his stroke was later found to have possibly been a small hole in his heart which he has now had surgery to repair. Mrs Webber said once the diagnosis was made medics did an "absolutely amazing job."
She said: "I don't blame the hospital at all, it's the lack of awareness.
"The pediatrician works will children every day and she had never seen this before so she just couldn't believe that it was a stroke."
Dr David Hargroves, clinical lead for stroke medicine at East Kent Hospitals University NHS Foundation Trust which runs the William Harvey Hospital, said he is pleased Isaac is back on the football pitch.
He said: "Whilst strokes in young people are extremely rare, affecting between 2-13 children per 100,000, Isaac's case shows that it can affect people of any age and it's vital that parents and members of the public are aware of potential symptoms.
"These symptoms may include the sudden onset of weakness in one or more limbs, facial weakness or speech problems.
"Using the FAST acronym can help people to remember the symptoms and get help quickly.
"If a member of the public develops a sudden onset of these symptoms, regardless of age, dial 999 without delay.
"It is really pleasing to see that Isaac continues to progress following his successful treatment and is back playing football."
Arsenal fan Isaac, who was a top striker with Herne Bay Harriers before his stroke, says he cannot remember much about his collapse and doesn't like to think about it.
He said: "I was struggling with my speech and my arm for some time and I spent a lot of time shut away in my bedroom because I felt very self conscious.
"I missed about three months of school but they were very good and gave me a tablet to work with because I was finding it difficult to write.
"I'm back playing football now, although with another team and in defence because I'm not as quick as I was.
"But I'm getting fitter all the time and hope to get up front again because I love scoring goals." Mrs Webber said: "It's good to have our old cheeky Isaac back, but I still worry every day and get him to text me that he's OK."
The couple, who have two other children, Esme, 11, and Hattie, three, have praised the support they received from the Stroke Association.
They are in training for a charity triathlon on 28 June and hope to raise awareness about the dangers of strokes in young people.
Mrs Webber added: "We are both quite a sporty but haven't done a triathlon before so it will be quite a challenge.
"The money we raise will go especially to supporting the association's work on strokes in childhood, which is a very real but not generally known issue, even among some doctors."
To support their fundraising effort, visit their Just Giving page.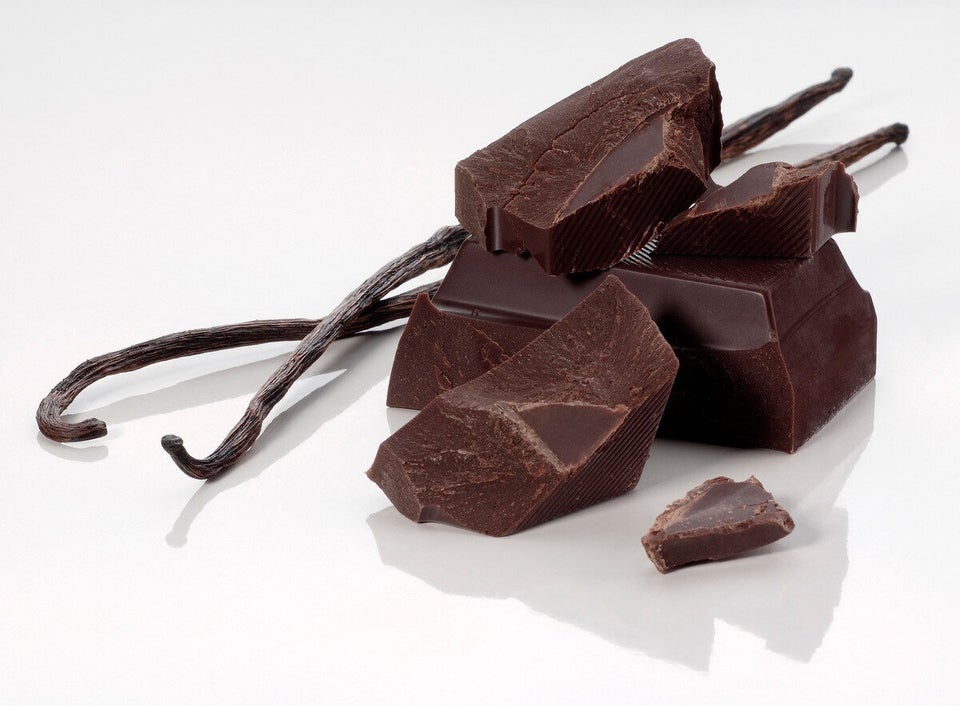 Foods That Lower Stroke Risk