Chris Evans has hit back at Jeremy Clarkson's claims that he was offered his old job back on 'Top Gear', before the Radio 2 DJ was announced as its new host.
SEE MORE:
The controversial TV personality - who was axed earlier this year after punching a producer - claimed that he rejected an offer to potentially return in the future, because he thought "too much had gone on" for him to make a comeback.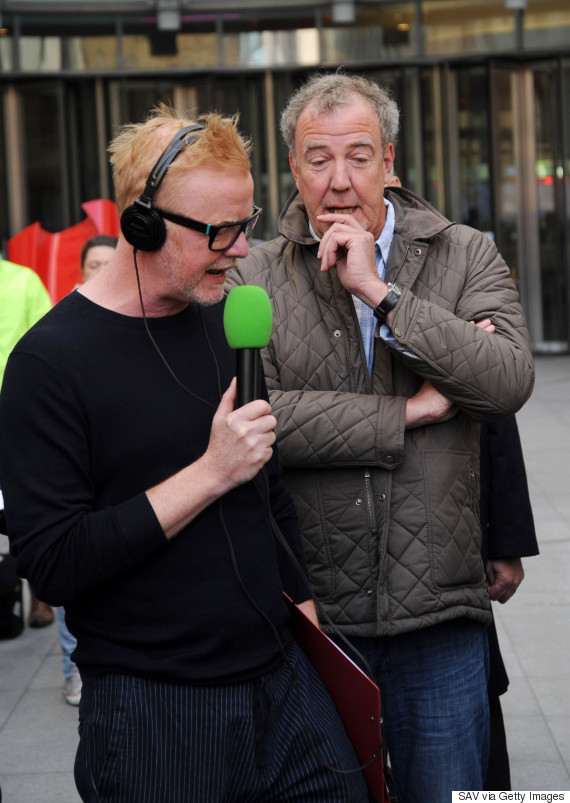 Jeremy Clarkson and Chris Evans
Chris appeared to deny Jeremy's claims, when he spoke about The Sun's story on his Radio 2 show, telling listeners: "Well, as to whether Jeremy was offered his old job back or not, either outside or inside his own head, he still said no to the voices.
"Therefore, I shall continue my resurrection of the world's favourite television car show. As auditions for a new 'Top Gear' presenter go live in 26 minutes from now and I can't wait."
A BBC spokesperson also insisted that Jeremy hadn't been offered his old job back, telling MailOnline: "We haven't offered another 'Top Gear' contract and the BBC had placed on record its thanks to Jeremy for his broadcasting on the programme and wish him well for the future."
Jeremy is now thought to be in talks with Netflix to host a new series, alongside his former 'Top Gear' co-presenters, Richard Hammond and James May.
LIKE US ON FACEBOOK | FOLLOW US ON TWITTER