It's been a tumultuous few years for Kylie Minogue. After signing up to Jay Z's Roc Nation following the split with her manager of 25 years in late 2013, the pop princess' once glittering career faltered.
Her last single 'I Was Gonna Cancel' failed to make the top 40, and album 'Kiss Me Once' shifted just 60,000 copies, despite a starring role as a coach on 'The Voice'.
With her place in the music industry not as secure as it once was, did the pint-sized popstrel still have what it takes to headline one of the UK's biggest festivals?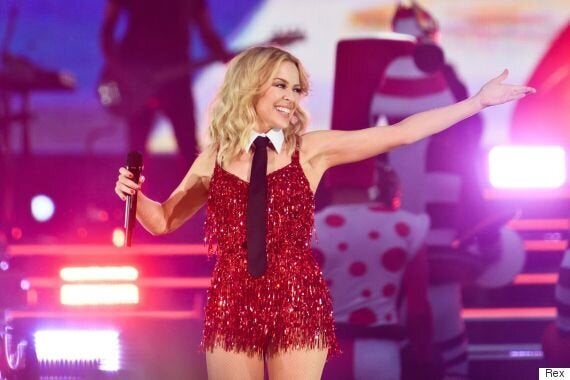 Kylie proved that you can't keep a disco diva down as she took to the stage at Hyde Park's British Summer Time festival in London on Sunday night (21 June).
From the first few bars of opener 'Better The Devil You Know', it became clear that this was a night about nostalgia and celebration framed with some typical Kylie campery.
As she rattled through her greatest hits including the likes of 'In Your Eyes', 'Spinning Around', 'On A Night Like This' and the anthemic 'Can't Get You Out Of My Head' - which still sounds as fresh as it did upon its 2001 release - she took fans on a whistle-stop tour of her amazing 30-year career, and nowhere was off limits.
Despite often trying to distance herself from her 'Neighbours' roots, the star took the crowd back to where it all began as she led an impromptu singalong of the show's iconic theme tune.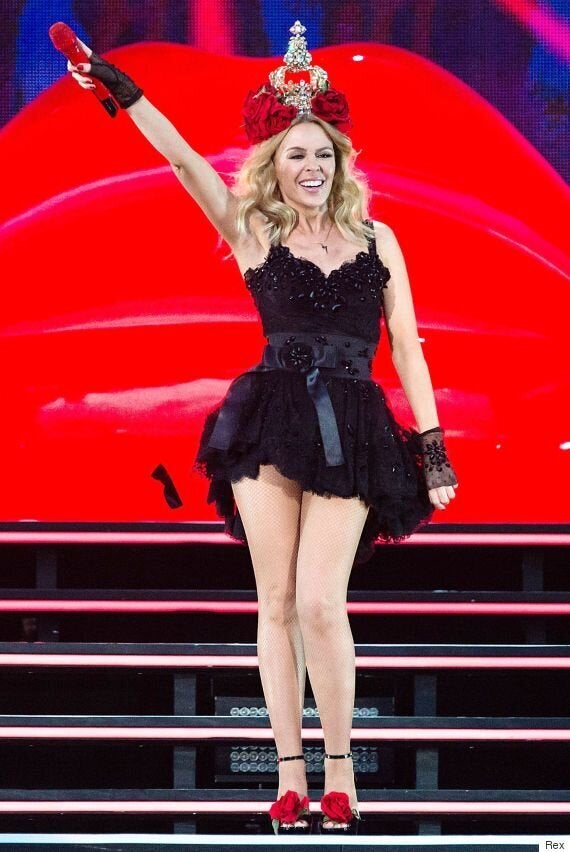 And her adoration for the 60,000 people who had crammed into the central London park to see her perform was clear to see. The slightly emotional star insisted two of her dancers carried her into the crowd as as she wowed them with a stripped-back version of 'I Should Be So Lucky', making the open air gig feel like you were watching her in a far more intimate venue.
As the sun began to set and a conga line formed for a rendition of the 'Locomotion', the atmosphere changed again, and it suddenly began to feel like the Glastonbury set that never was, after Kylie was forced to cancel her appearance at the 2005 festival, having been diagnosed with breast cancer.
Covers of Kool And The Gang's 'Celebration' and Kim Carnes' 1980s hit 'Bette Davis Eyes', also swelled the euphoria, while her rendition of Robbie Williams collaboration 'Kids' even allowed the more macho members of the audience to let go and sing along.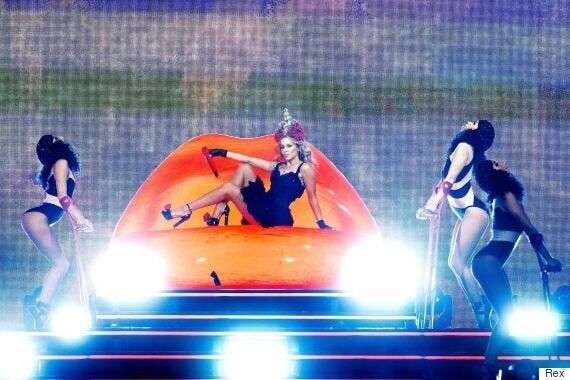 More recent hits 'All The Lovers' and 'Into The Blue' provided the perfect crescendo to the summer's evening, with their heady and infectious choruses making everyone forget about having to get up for work the next day.
With a spectacle like this, Queen Kylie has proved she's more than equipped to charm and delight a festival crowd, so let's just hope Michael Eavis has already been on the blower for a headline slot at Glasto 2016.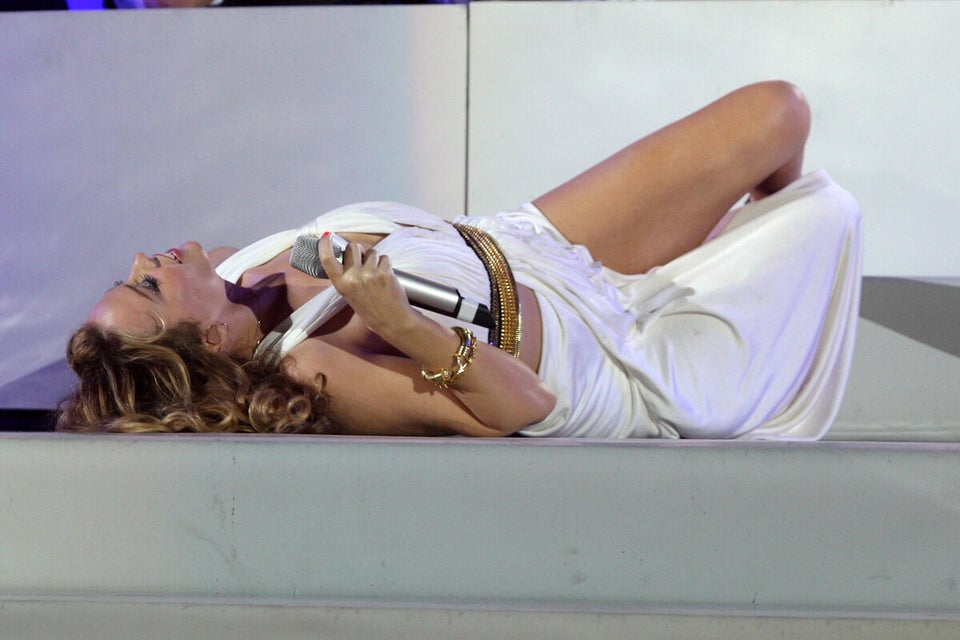 Kylie Minogue's 100 Sexiest Pics