Just hours after playing to 60,000 people at Hyde Park, Chic's Nile Rodgers performed at very different type of gig on Monday (22 June) morning.
The disco legend turned into a busker as he went incognito on London's South Bank to treat commuters to an impromptu set, where he earned just £12.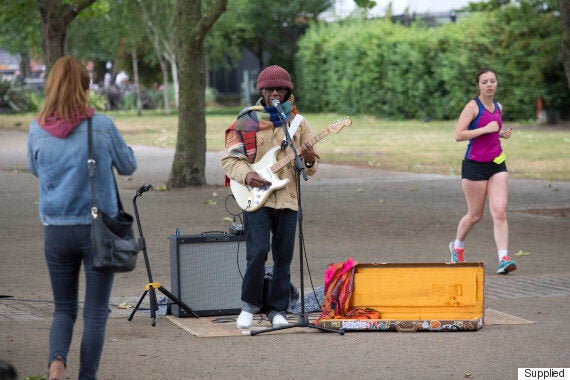 Nile Rodgers became a London busker
Nile looked unrecognisable as he transformed into a street artist, leaving the public completely unaware that they were watching one of music's biggest names in action.
That was, however, until he whipped off his very convincing disguise belted out hits such as 'Le Freak', and 'Good Times'.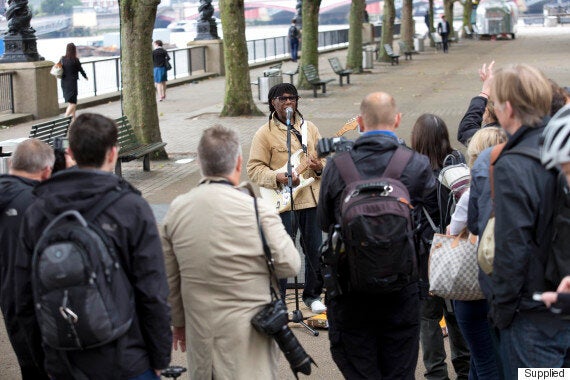 Nile took off his disguise to the delight of commuters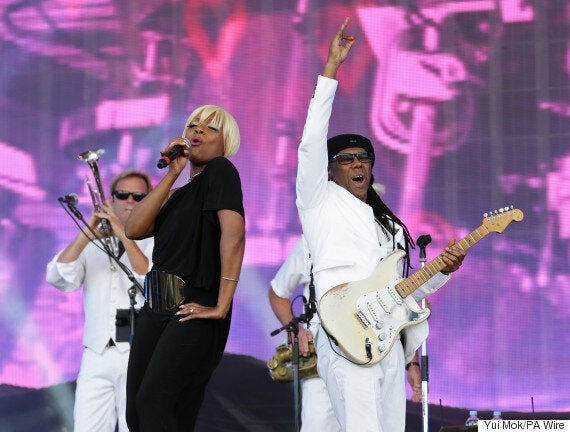 Nile had performed at Hyde Park just hours earlier
The intimate set - which marked the relaunch of Sky Arts as a single superchannel, alongside Sky Arts On Demand - was in complete contrast to Sunday's gig at the British Summer Time festival, where fans had paid up to £320 see Chic perform alongside Grace Jones and Kylie Minogue.
After his turn as a busker, Nile took to Twitter to to hail both performances.
"Though I had no voice from screaming during last night's show, I started to draw a crowd when I sang 'Aw Freak Out!'" he wrote.