Officer Nick Struck was called to the scene of the crash where one man had died, and four children and a woman were injured.
When he arrived, one of his colleagues handed him a two-year-old girl. Struck later found out that her father had died in the accident.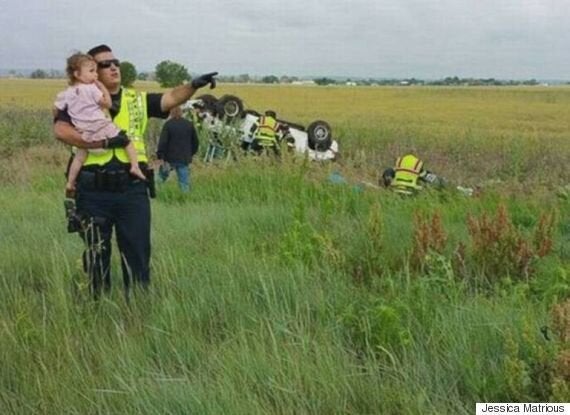 Struck said: "When my daughter falls down and hurts herself, I sing Twinkle Twinkle Little Star, so I started singing to the little girl. I was thinking, what would I want that dad to do if that was my daughter.
"I'm not a medical person, but I know how to give a hug to somebody, and you better believe every one of those officers on scene would do the same thing."
The moment was captured by an eye witness, Jessica Matrious, who told 9News that she saw the vehicle spin out of control after a tire burst. The cause of the accident is still under investigation, but police believe the family were not wearing seat belts.