Back in the 1990s, British acts struggled to "crack America", and the ability to do so became an almost mythical quality, possessed by only a handful of acts. Britpop was a cultural phenomenon, yet its stars - aside from the all-too often over-looked Elastica - failed to make a splash across the pond. Nowadays, things are completely different, and plenty of British stars are scooping awards and selling millions of records, not just in the States, but across Europe, Asia and Down Under.
Read more about the Brits flying the flag for music, TV and film in our special #BRITSBLITZ section:
So who are the stars flying the flag for Britain? Obviously, there are One Direction, Ed Sheeran, Sam Smith and Adele, all variously breaking records, selling out arenas and winning huge global fanbases - with Adele nabbing an Oscar to boot. But these megastars aren't the only ones thriving in the overseas market.
In actual fact, there are plenty of other Brits storming the charts, headlining festivals and showing the world just what we're made of - but who are they? For the next instalment of HuffPost Entertainment's #BritsBlitz series, we're looking at the other stars showing the world what us Brits are made of…
It's possible to separate the Brits who are making waves throughout Europe and across the world, into a series of groups. First up - the crowd pleasers, and this isn't meant in a derogatory way, at all. Popstars aside, there are other British musicians selling out concerts and achieving high record sales. One Direction may have been named the most successful band in the word in 2014, for the third year running, but they weren't the only Brits in the top 20. Further down the list, were Ed Sheeran and Coldplay, in fourth and five, followed by Sam Smith in eighth. The crowd pleasers are an extension of this genre, artists such as Mumford And Sons, George Ezra and Florence Welsh, who are all making waves - though not necessarily with groundbreaking, new styles of music.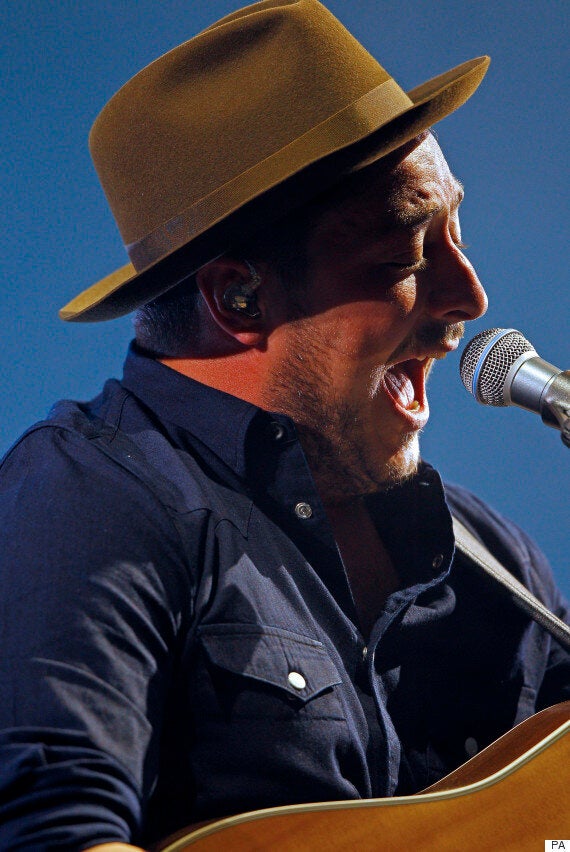 Marcus Mumford's band Mumford and Sons' most recent album topped the album charts in six countries
They all write their own songs, and for the most part, are in charge of their image, but reviews are mixed - nobody's hailing them as the next big leap, and the word "genre-defining" is never uttered. Take Mumford. The folk-rockers have released three albums since 2009, each one more successful - on a global scale - than the last. In 2012, they released the tour documentary 'Big Easy Express', which documented their journey across the US, on a railroad revival tour with Edward Sharpe & The Magnetic Zeros. Buoyed by this, the band released their second album 'Babel', which topped the chart in the US, Australia, The Netherlands and New Zealand. Their most recent record 'Wilder Mind' may have been branded "more generic than ever" by the Guardian's Alexis Petridis, but it still went gold, and topped the album chart in six different countries.
In addition, there's George Ezra, whose husky Ellie Goulding-like tones have insured his popularity. At the age of 22, he's about to embark on a US tour, and his single 'Budapest' has snuck into the US charts. Are they revolutionary artists, with a creative vision that will change the world? No. Does this mean they don't deserve the praise, and sales, coming their way? Absolutely not.
15 years ago, a producer's job was quite simple - produce a track, or album, accept a credit on the album and go home. Nowadays, things are quite different. Instead of accepting their lot, and royalties, producers are stepping into the spotlight, releasing their own albums, and making music fans, listening from their bedrooms, pay attention to what's going on behind the vocals on their favourite tracks. Understandably, these stars are garnering attention worldwide, but it hasn't always been this way.
Take Mark Ronson. 'Uptown Funk', and its album 'Uptown Special', have catapulted him to whole new levels of fame. Working from a King's Cross studio, and commuting from Paris, Mark put together his 2015 release, and after an unexpected push from Simon Cowell's 'X Factor', rocketed to superstardom. Mark's been in showbiz for a long time, and counted the late, great (worldwide success) Amy Winehouse among his collaborators and friends. But back when Winehouse's version of 'Valerie' was released, it's fair to say there were more than a few confused faces. Why was this 2007 track attributed to Mark, when Amy sang so brilliantly on it? Now, the waters are clearer, and producers are getting the recognition they deserve. Cut to 2015, and 'Uptown Funk' went silver Down Under, after peaking at number five in the US charts.
Europe shouldn't be overlooked, which is where Jamie xx comes in. Once a third of The xx, Jamie recently went it alone, releasing what will surely be one of the albums of the year 'In Colour'. His solo debut has felt like a long time coming, but boy, is it worth it. A quick glance across the producer's promotional schedule shows stop-offs at festivals across Europe, the States and Canada, and 'Loud Places' was given its live debut on the French TV show 'Le Grand Journal'.
The lack of female festival headliners in the UK hasn't gone unnoticed, and as each summer rolls around, conversation about the teeny number of women performing at the country's biggest events takes place. Contrary to what you'll read in most comment sections, this isn't because there's a lack of female-led acts - and plenty of Britain's greatest exports are female. We've already profiled FKA Twigs and Charli XCX as part of our #BritsBlitz series, detailing how they've rose to fame, launching their careers on both sides of the Atlantic simultaneously. Further afield, there's Florence And The Machine, who recently returned with her third release 'How Big, How Blue, How Beautiful'. With her bold, distinctly British lyricism and sturdy, almost operatic voice, Florence captured the world's attention with her debut album 'Lungs', and non-stop touring ensured her success.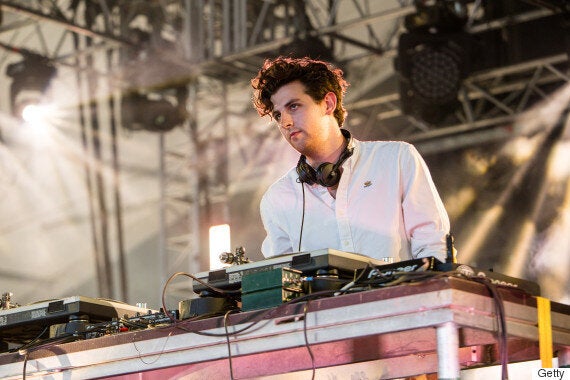 After a much-needed break, Florence returned this year, and was rewarded for her efforts with the number spot in countries including Australia, Canada, Norway, and last but certainly not least, the USA.
The behind-the-scenes influencers
Stepping further away from the mainstream artists dominating the airwaves, there's one final group slowly but surely, influencing some of the world's biggest stars. It's perhaps not the best place to start, but remember Kanye West's Brit Awards performance, where he introduced the track 'All Day' to the world? Those hooded characters on stage weren't just anyone. Among them were some of the UK's biggest grime stars, including Skepta, Krept And Konan, Jammer and Stormzy. As the Guardian observed, these artists have spent years releasing critically-acclaimed music, but there's no way they would have made it onto the stage of the O2 without Kanye's help. It took a Chicago-born rapper to show the UK its own talented stars - and even then, they didn't get the recognition they deserved.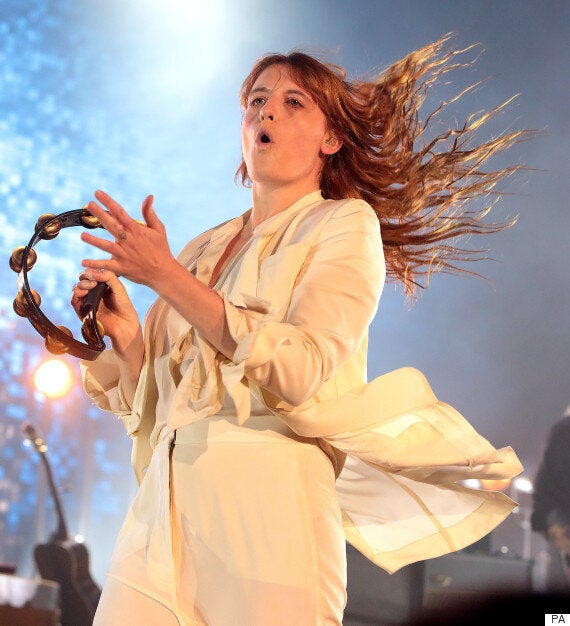 Florence + The Machine are now a worldwide force in music
At the end of the gig, Kanye thanked Skepta, who created the instantly-recognisable hit 'That's Not Me', and Drake also mentioned him in the sleeve notes of his album 'If You're Reading This It's Too Late'. Granted, Skepta and his contemporaries aren't selling hundreds of thousands of albums abroad - or even in the UK - but their influence hasn't gone unnoticed.
Novelist, who was also on stage with Kanye at the Brits, has discussed the collaborative nature of the grime scene with the Guardian, explaining: "You know what, the US has got nothing to do with what we're doing. On the UK scene we take influence from each other. We're closer to basement artists than Americans, I'd say. The closest thing to it they have is probably southern rap, Three Six Mafia kind of music. They get excited when they come over and see what we do as grime musicians, because there's nothing like it in the US, so when we do it, they're intrigued, they're inspired."
A glance over Kanye's album sleeves shows he's got experience when it comes to spotting British talent, and Benji B and Glasgow's Hudson Mohawke both share production credits on tracks on 'Yeezus'.
Kanye at the Brits, with a little bit of help
It's encouraging to know that, in most cases, critical acclaim and commercial success don't act independently from one another, but what can be done to give these Brits more of a footing, on a global scale? It's no longer true that an act needs to make it big here in Blighty, before taking their wares elsewhere. FKA Twigs launched herself on both sides of the Atlantic simultaneously, while Charli XCX went one step further, and actually delayed the UK release of her album 'Sucker', to focus on giving it a promotional push across the pond.
Social media means acts don't need to grow their fanbase organically. It doesn't matter whether a teen fan is sitting in a classroom in Sussex or Seattle, because the internet age means we are all no further than a few clicks away. When Britpop's wave of rockers tried - and for the most part, failed - to "crack America", they did so without a legion of youngsters to do their promo work for them. Times have certainly changed, so next time you're staring woefully at a poster of the remaining members of 1D, or the latest YouTubers-turned-stars, don't forget - they're not the only Brits out there.
Update: 25 June: Hozier has been removed from this article - he being Irish, not British. Apologies for this oversight.
Related