Just weeks ago, Lauren Goodger revealed that she'd reunited with her troubled ex Jake McLean, and things are clearly going well as The Goodge has had his name tattooed on her wrist.
Yes, tattooed on her wrist. It's not henna, it won't wash off. Much like the Mark Wright tattoo she said she wanted removed in the first ever scene of 'TOWIE'.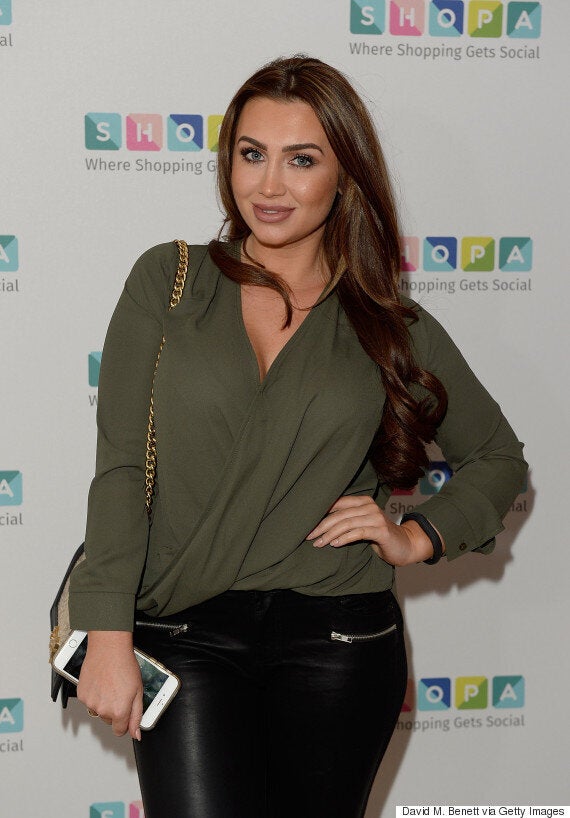 Lauren's revealed her tattoo in the latest issue of new! magazine, where she admits that she "didn't properly think about it beforehand".
Obviously the inking raises a lot of questions, but nevertheless, The Goodge is delighted with her decision.
"It was something I really wanted to do and I love it - it's really pretty writing and I can't stop looking at it," she writes. "Jake loves it but he did laugh and say I'm mental.
"This is the sh*t I do, ha ha! I'd been to pick up some garden furniture, had a pub lunch, then thought, 'I might get a tattoo...' Who does that?!"
We're pretty sure that's a rhetorical question, but nobody does that, Lauren. We don't want to sound like nanas, but for goodness sake's, whatever happened to good old-fashioned romantic gestures like a nice watch, or bunch of flowers?
Last week, after being accused of following her ex-fiancé Mark Wright to Dubai - where he was on his honeymoon - Lauren wrote (in her new! column, obviously): "I'm not living off Mark for money. I have been offered numerous interviews to talk about him, particularly of late - all of which I have turned down.
"I only ever speak about him in my column to defend myself against stories which aren't from me.
"Frankly, it was embarrassing that those tweets were made when he was on his honeymoon and I was away with my boyfriend, having an amazing holiday."
Obviously, Lauren has forgotten just how painful tattoo removal is...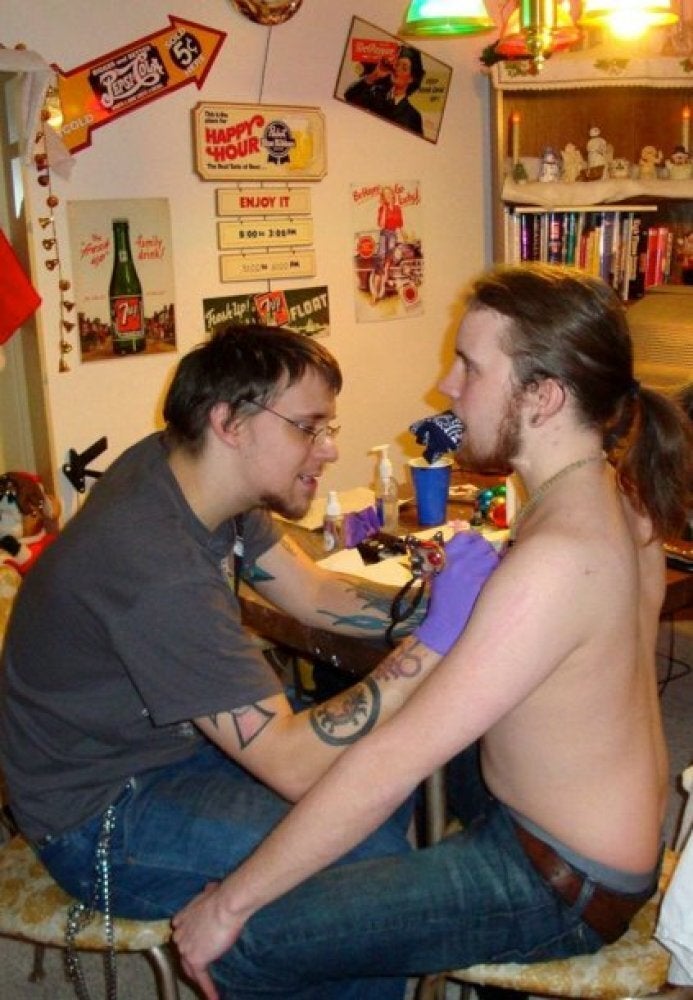 The Worst Tattoos You'll Ever See
Related