Former 'Top Gear' boss Andy Wilman has opened up about filming the show's final scenes with presenters Richard Hammond and James May.
SEE MORE:
James and Richard will front the last episode of 'Top Gear' this Sunday, and while Jeremy Clarkson will star in the video features, the studio segments were recorded without him.
Bosses were originally planning to screen two more episodes of the motoring programme, however the content has been condensed into one show.
Discussing James and Richard's emotional final scenes, Andy - who oversaw the filming of the last episode - tells Radio Times: "The final session without Jeremy was very poignant.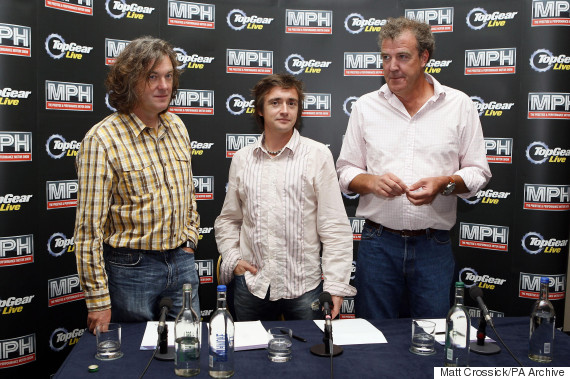 Clarkson, Hammond and May
"We've had a lot of fun in that studio, but we had a job to do and we got it done, professionally, and without tears or tantrums."
After over a decade with the show, Jeremy is now reportedly in talks with Netflix to front a new cars show, along with his former 'Top Gear' co-hosts, who he recently completed the 'Clarkson, Hammond and May' tour with.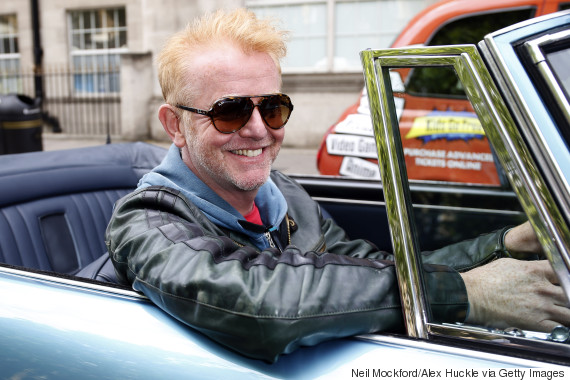 Chris Evans
Chris Evans will be taking over 'Top Gear' when it returns to screens in March, along with new co-presenters, some of whom will be found through an open audition process.
Jeremy claimed last week that, before the job was offered to Chris, he'd met with BBC bosses to discuss a potential return to 'Top Gear' in the future, but turned them down flat, claiming "too much has gone on" for him to ever come back.
However, Chris seemed unimpressed with his claims, insisting that it wasn't the case and that the controversial TV personality had actually said no to "voices...inside his own head".
Watch Jeremy's last ever 'Top Gear' scenes on BBC2, Sunday 28 June, at 8pm.
LIKE US ON FACEBOOK | FOLLOW US ON TWITTER