It's not a great time to be a working mother in the UK.
The British culture of working nine to five, coupled with the extortionate cost of childcare, is making it impossible for many women to balance employment with home life.
Clearly, we need to find an alternative for these women - that's where Digital Mums come in.
Founded by Nikki Cochrane and Kathryn Tyler, the company trains mothers to be social media managers, providing them with the skills needed to work from home at times that suit them.
"We started to think about what makes a good social media manager - someone who's level headed, someone who's a good communicator and someone who's calm in a crisis - and we began to realise that we were actually describing mums," Cochrane tells HuffPost Lifestyle.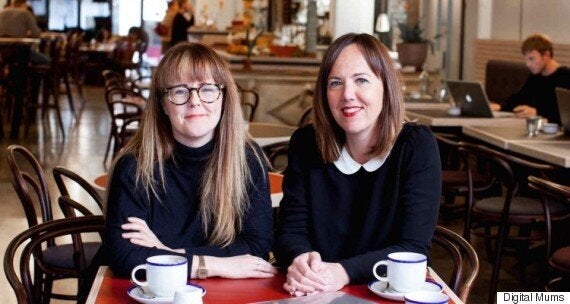 Cochrane and Tyler both have a digital marketing and social media background. Digital Mums emerged from their previous business, Hackney Social - a not-for-profit PR agency that supported food start-ups in developing their social media strategy.
But helping working mothers has always been on their "to do list". Neither are mums themselves, but both have experienced the difficulties faced by working mothers first hand.
"Both Kathryn and I lost our fathers when we were pretty young," Cochrane explains.
"My father died when I was four and it was really hard for my mum to find flexible work that could fit in around three children.
"She did a lot of cleaning jobs and things like that, but she didn't really have a career.
"I saw the struggles that she had, but in 2015 these problems shouldn't still be happening."
Digital Mums is based on the fact that social media can be managed remotely, with managers schedulling tweets and Facebook posts in advance and monitoring social media feeds on the go.
Women who sign up to the scheme embark on a 20-week remote training programme. Training takes around 10-15 hours per week, and can largely be done at times to suit them.
With the support of Cochrane and her team, the mums are paired with a small business towards the end of their training and together they develop a social media campaign.
One woman who has really benefited from Digital Mums is 30-year-old Jemma Arlott.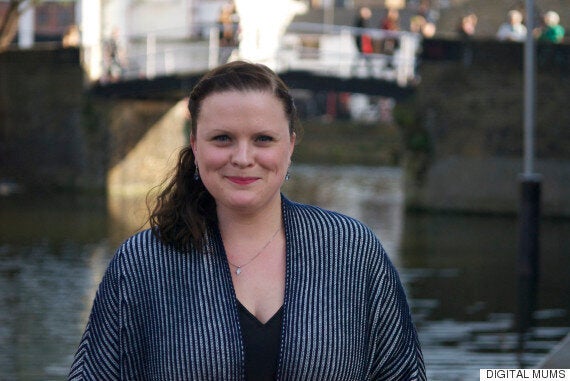 Arlott, whose husband Joel is a software web developer, fell pregnant with their first child Eliora while she was studying.
"It was very much a happy accident, but it meant that I didn't have enough work experience to get a job – a lot of employers were wary, saying I wouldn't be able to do the job with a young baby," she says.
"Things were tough as a family living on one salary - especially in London with mortgage and travel costs. When you're living with somebody you don't get any help from the government.
"I looked into childcare which was £70 - £80 a day! I would be paying more in childcare then the money I was earning. All my family lived in Wolverhampton so I had no support. I felt very isolated, alone and very much trapped."
Arlott was spending a lot of time on online while she was unemployed, reading parenting blogs using social media as her link to the outside world.
She spotted an advert about Digital Mums while she was scrolling through Twitter and signed up right away.
Since completing the programme last year, she has managed the social media accounts for several businesses. She's recently cut down her hours after giving birth to her second child, Aila, but is still managing to earn £12 per hour for five – eight hours each week.
"If I didn't do this, I would had to find a part-time job to bring some money in but it probably would have a menial job that I didn't enjoy," she says.
"I would be probably working in retail on a pittance but even those jobs are hard to get - particularly one with flexible hours. These days you're lucky to have a job at all."
As well as providing the mums with hands on experience, the Digital Mums scheme is a great way for small businesses to see if social media can work for them, without having to commit to a long contract.
According to Cochrane, 50% of their business clients employ the mums after the scheme and if they don't, her team have other clients who are keen to work with the graduates.
Since it launched 12 months ago, Digital Mums has taken on 135 student mums like Arlott. A total of 35 of those have graduated and remarkably, everyone who wants work is working.
The scheme currently has 100 mums in training, with the next cohort due to graduate in July - Tasneem Sharrem is one of them.
The 32-year-old juggles training with looking after her 15-month-old daughter, Amina.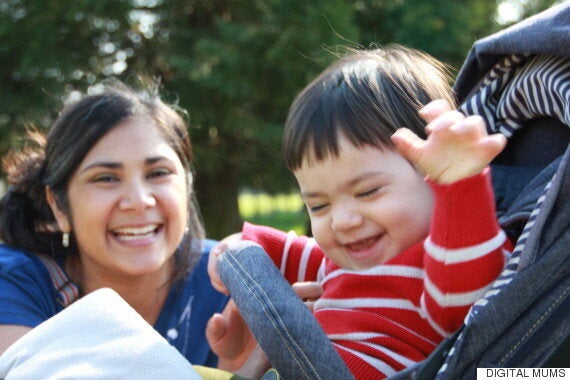 Tasneem Sharrem and Amina
"After having my daughter I wanted to return to my job as a charity worker but childcare would have cost me around £800 a month and also my job involved evening work too and Amina was still very young – I wanted to be around at bedtime," she explains.
Like Arlott, Sharrem heard about the scheme while she was browsing social media. Her test campaign has been for Digital Mums, rather than an external company, and she's come up with the hashtag #MumAndThenSome.
Unsurprisingly, it's been popular with the other women on the course.
"I graduate in early July so not making any money yet - still on the home stretch - but I'm so excited about my future," she says.
"It's a job that lets me choose my hours which I fit around my family. And it will feel really good to be earning my own money again, and not having to ask my husband for cash."
Cochrane says a lot of women like Sharrem and Arlott come to to them having lost their confidence. Many of them have been out of work for a while and feel that they have a skills gap when it comes to applying for new roles.
But the training, sense of community and new-found independence Digital Mums brings makes these ladies blossom.
More importantly, it's a game changer in that there no longer needs be a divide between working mums and stay-at-home mums, schemes such as Digital Mums prove that something in between is possible.
As Cochrane says, women need to do what's right for them, not what society expects, because ultimately "a happy mum means happy children".
As part of HuffPost's What's Working initiative, we're profiling inspirational people and organisations who are making a positive contribution to society by finding solutions to the world's problems.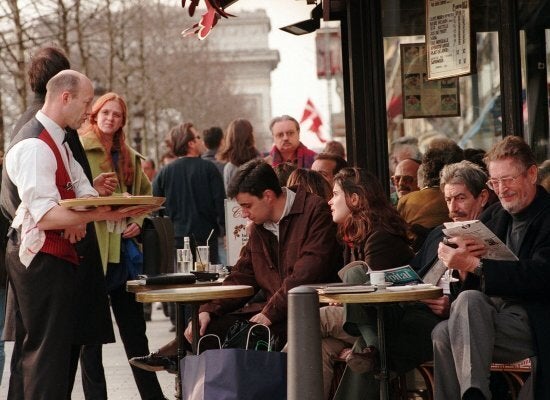 Countries With The Best Work-Life Balance