James Corden returned home from the US to collect his OBE at Buckingham Palace today (25 June).
The star was honoured for his services to drama and beamed with pride as he picked up the award with wife Julia Carey by his side.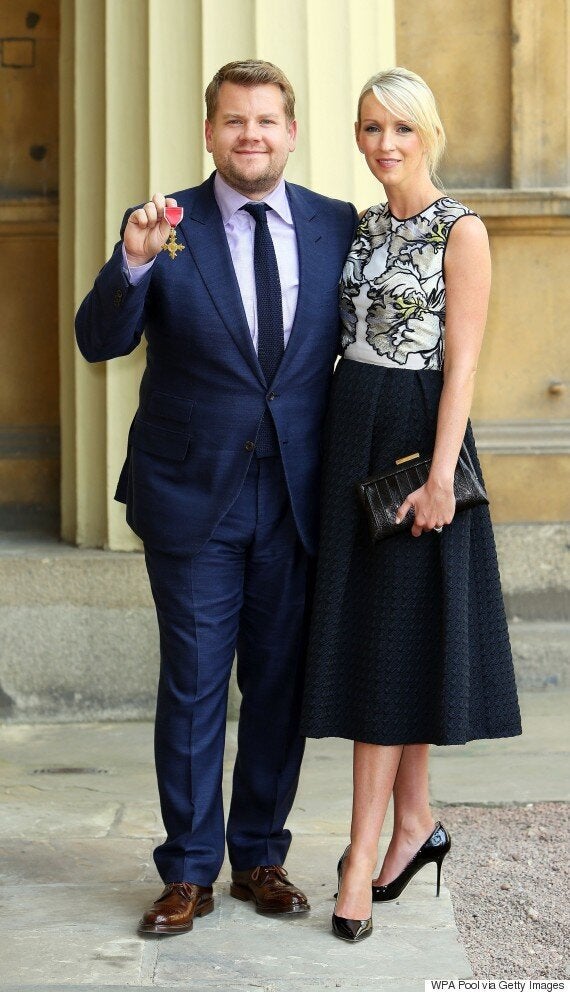 James Corden receives his OBE
James - who is currently proving a massive hit on the other side of the pond as the host of 'The Late Late Show' - looked dapper in a navy blue suit and matching tie at the Palace, as he was presented with the honour by Princess Anne.
Speaking after the investiture, James said: "It's overwhelming to come back from Los Angeles and then be stood in Buckingham Palace receiving such a thing. I feel very undeserved but grateful nonetheless."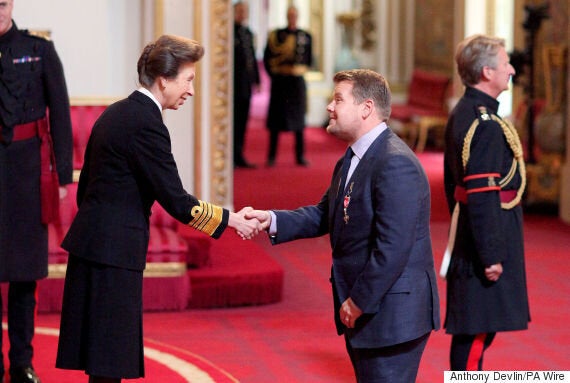 Princess Anne presented the award
He then went on to joke that the Royals would be welcome to join him on 'The Late Late Show', saying: "I can absolutely say that any member of the royal family, should they wish to, the invitation will always be there to do a Carpool Karaoke."
"I don't imagine they'll take me up on it, but should they ever wish they are all welcome, yes."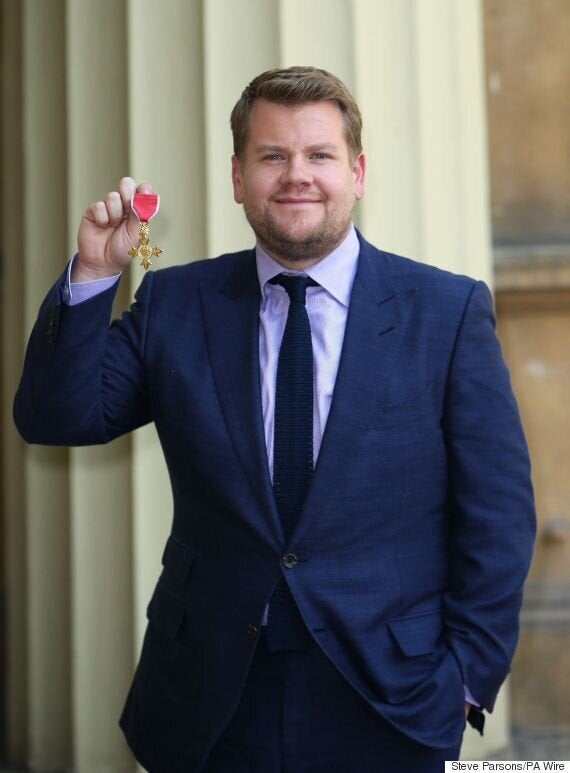 James looked dapper in his navy suit
It was announced James was to receive the OBE back in December as part of the New Year's Honours List, with the chat show host saying at the time: "My family are very proud. My mum is already fretting about what to wear."
Popular in the Community