The prickly porker, who's probably still just carrying a bit of winter weight, became lodged between two fence poles on Old Station Road in Newmarket, Suffolk.
Fire brigade officials were called to cut the bars so the animal could escape.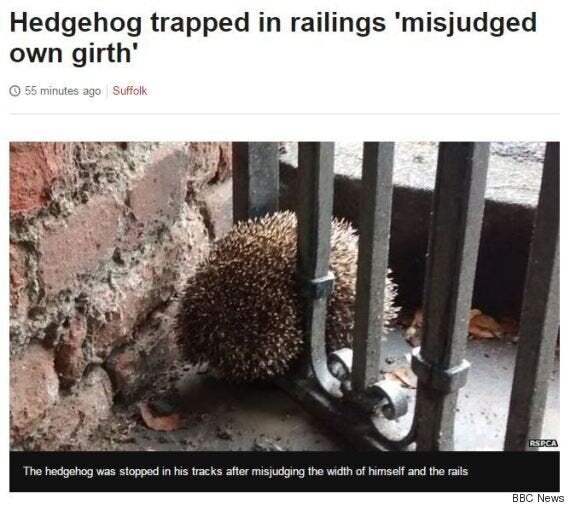 "The hedgehog was not available for comment."
"It is hard to imagine how this little thing got himself into such a tight squeeze," Inspector Richard Lythgoe said.
"I can only imagine he misjudged the width of the bars, or perhaps did not see them clearly as hedgehogs are short-sighted.
"He was so firmly wedged in between the bars of this gate that the fire crews had to completely stretch them to get him out, and even then all his little spines were squashed down."
Don't worry, little hedgehog. We've all been there.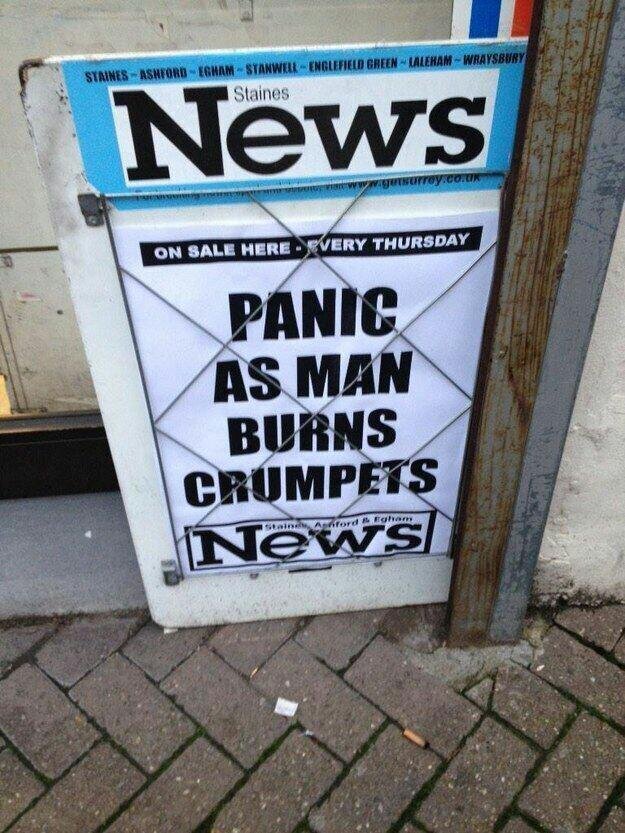 Britain's Funniest Ever Local News Headlines