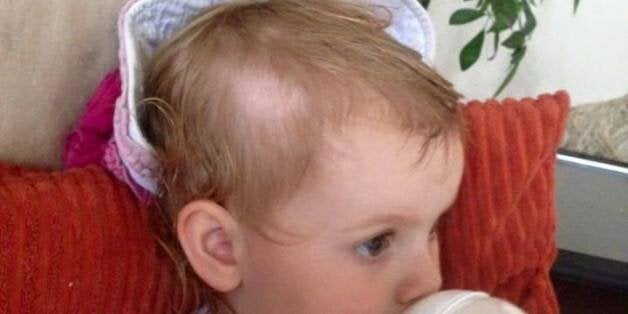 A London mother has taken to Facebook to express her anger after her two-year-old daughter's head was shaved while she was at nursery.
Horrified Julie Muir wrote on Facebook: "Look what happened to my baby at nursery! I collected her on Tuesday to find another child had shaved her head.
"And how did they come to have shavers? Well, one of the teachers thought it would enhance their play and brought in her own from home, which still had power! Apparently they risk assessed this as safe to play with for under fours."
Muir went on to say that the shavers still had beard hair in them, and that she was "shocked and sick".
The post has now been shared over 6,400 times.
Muir's friends and family were shocked to learn of the incident, with one commenting: "This is disgraceful, they should be closed down!"
Another wrote: "OMG! Can't believe this happened at nursery. What was the teacher thinking?! Let's hope Ofsted close them down. How on earth do they deem a beard trimmer safe for small children to play with? I think legal action -- sue the ass off them."
Muir has taken her daughter out of the nursery and reported the incident to Ofsted.
A spokesperson on behalf of Destiny Kids Nursery told HuffPost: "We have apologised profusely and fully accept that what happened was wrong. We are taking the issue extremely seriously and a member of staff has been suspended as a result.
"As soon as the incident took place we informed all of the relevant authorities and we continue to work closely with them. We are reviewing our risk assessment procedures and every member of staff will be undertaking comprehensive additional training.
"The nursery is rated 'Good' by Ofsted. The health, safety and wellbeing of the children we care for is always our top priority."