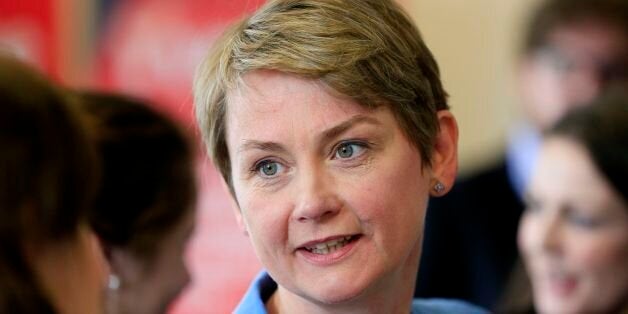 Labour leadership contender Yvette Cooper wants the party to double the number of its black, Asian and ethnic minority MPs if it forms the next Government.
The MP today warned against the party being "complacent" and should be "representative of our voters", pointing to the Conservatives getting the support of more than a million ethnic minority voters at the election.
She went on to say if elected leader she would oversee a taskforce, consider adapting shortlists and introduce a development programme for ethnic minority activists.
Ms Cooper said more than 15% of Labour voters were BAME - black, Asian or minority ethnic - meaning a representative parliament with a Labour majority should have at least 49 BAME Labour MPs. The party currently has 23.
A British Future thinktank survey found that just over half of BAME voters backed Labour, but David Cameron has squeezed the party's support.
She also said that the police, armed forces and civil service should "look like the communities they serve", and promised to consult on changing the law to allow New York-style "affirmative action" in recruitment policies in the police.
Ms Cooper said: "Labour should set a goal to double the number of BAME MPs in a Labour majority Parliament.
"With over a million ethnic minority voters choosing the Tories at the last election Labour cannot be complacent. If Labour is not representative of our voters how can we hope to keep their support?
"More than 15% of Labour voters are from BAME communities but just 10% of Labour MPs.
"If the number of Labour MPs mirrored the proportion of Labour voters there would be at least double the number of Labour MPs in a Labour majority Parliament.
"There are many causes for under-representation of BAME communities in Parliament. So there won't be a simple solution.
"As leader I will personally oversee a taskforce – which will engage with BAME members of Parliament, councillors, NEC members and local Party activists, to ensure a step change in support for BAME candidates and activists.
"We need a development programme for BAME activists who want to be candidates, and candidates who want the support to win. We should look at how we ensure that shortlists are more representative.
"And it will report on bursary schemes to support aspiring candidates with training and support with selections."