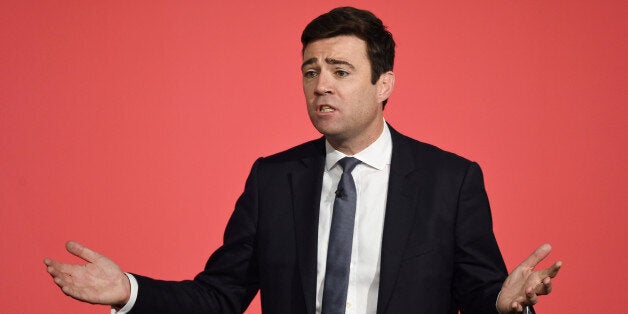 Labour leadership contender Andy Burnham received a £3,000 donation from Unite the Union for his general election campaign, according to the latest list of MPs' financial links.
The new MPs' Register of Members' Interests shows that Mr Burnham, the bookies' favourite to replace Ed Miliband, recorded the gift on June 4.
The money was not for the Shadow Health Secretary's current leadership candidacy but was spent on his local constituency Labour party, his office told The Huffington Post UK.
Mr Burnham declared last month that he would not take a penny from trade unions for his leadership bid, stressing that while he supported strong links with the union movement, he was 'my own man'.
"No money has been offered, but if it was, I would encourage it to be given to the Labour party to assist the rebuilding after the election," he said at the time.
Today's Register Of Interests, which includes the first record of financial links of the new intake of MPs, also showed that Jeremy Corbyn received £4,000 from the RMT rail union on March 30.
Yvette Cooper received more than £12,000 from former Labour MP Barbara Follett, wife of author Ken Follett, for her work as Shadow Home Secretary.
Liz Kendall received £2,500 from businessman Sir Trevor Chinn, but like her fellow candidates the money was used before the general election and was not part of her leadership campaign.
The register shows that David Cameron received a £500 hamper from Fortnum and Mason.
Popular in the Community