Kyemah McEntyre, an 18-year-old student from New Jersey, broke the Internet earlier this month with her amazing prom ensemble.
She went to prom (where, naturally, she was crowned queen) wearing this incredible dress influenced by her African roots to prove bullies wrong for calling her "ugly".
The best part? She designed the whole thing herself!
With the help of local seamstress Markell's Closet, McEntyre's creation was brought to life, and subsequently went viral online with thousands of commenters showing their support for her designs.
And it seems she has some celebrity fans too, as singer and actress Naturi Naughton asked the teen to create her dress for the BET Awards red carpet on Monday.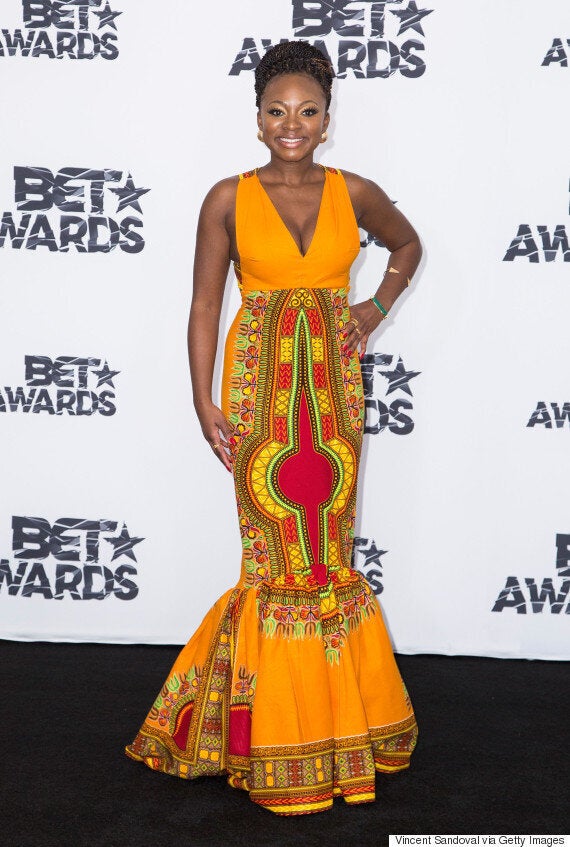 In an interview with Cosmpolitan.com, Naughton revealed she discovered McEntyre was from the same town she grew up in: "That was an automatic connection," she said.
The dress was only the second thing McEntyre had ever designed, but she and the seamstress managed to turn the whole thing around in under a week (all whilst graduating from high school).
When Mcentyre watched the red carpet arrivals from home, she couldn't believe it, telling Cosmo: "It was surreal. It took me an hour after it happened for it to sink in. I really appreciate her for putting me out there."
This is definitely a face to watch in the fashion industry.