Tonight is going to be a long one. Well when we say long, we mean we'll be enjoying an extra second at 23:59. Bliss.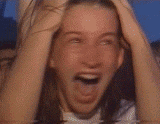 The leap second means, the earth will experience a 61-second minute. The purpose? To realign the atomic clock with the earth's rotation.
The International Earth Rotations and Reference Systems Service (IERS) are responsible for calling the leap second every time the two fall out of sync.
The Wall Street Journal reports that this will be the first time since 1997 that the adjustment has taken place during trading hours.
U.S. exchanges will reportedly try to get around the problem by opening or closing late, while tech firms such as Google that don't have the luxury of set hours have come up with their own solution to prevent its systems from crashing.
According to The Telegraph Google will be adding milliseconds to its clocks before 23:59, in hopes that it will act as a buffer to the longer minute.
If you've left leap second planning to the last minute, there are a whole host of things that can occupy this man made extension of time, including a one-second movie (groan).
Here are a few more ideas from die hard leap second fans:
What to do. I have no plans for the leap second this year.

— Steve Martin (@SteveMartinToGo) June 29, 2015
I will spend my extra second today reading tweets about how I have an extra second today... #LeapSecond

— Laura Evans (@LauraOfBrighton) June 30, 2015
What are you going to do today with your #leapsecond? Why not push the button on your smoke alarm? #TestItTuesday pic.twitter.com/bbaq8sMakO

— HumbersideFire (@HumbersideFire) June 30, 2015
Looking forward to my extra 1 sec. sleep tonight, sheer bliss! #leapsecond

— Nick Boross-Toby (@NicolasBT) June 30, 2015
I will spend my leap second still thinking about how I should spend my leap second.

— Shane (@myemptythoughts) June 29, 2015
My NTP server is all primed for tomorrow's leap second. In 24 hours I will be sitting in front of the console with a bowl of popcorn.

— Deborah Pickett (@futzle) June 29, 2015
Start planning now: make the most of the #leapsecond at midnight on 30 June. A 61 second kiss?

June 1, 2015
If you are planning to raise a glass just before midnight to bring in the leap second, spare a though for the tech firms and markets.