Richard Hammond has revealed some surprising ambitions after presenting his final episode of 'Top Gear'.
SEE ALSO:
The Hamster is hoping to head into space as he is keen to present a show about physics, being a massive science geek.
Richard Hammond
He also wants to learn how to fly a plane, five years after gaining his helicopter licence.
Speaking to The Sun, he said: "Space certainly beckons, doesn't it? I think it would be astonishing and possibly offer a life-changing perspective on things. I'm fascinated by science.
"It's about why things do what they do - why stuff works, why it doesn't - and I think it's something that we tend to exclude ourselves from."
Richard also wants to knuckle down to get a degree in physics, adding: "I haven't studied in a long time but the last thing I did was all the stuff for my helicopter licence. There's a lot of elemental physics in that.
"I loved the process of coming home with a massive pile of books and revising."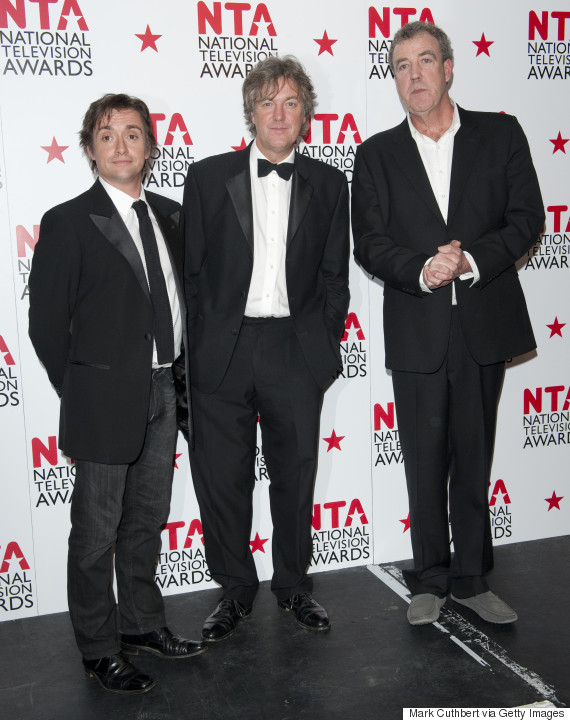 Richard with Jeremy Clarkson and James May
While Richard will have some time on his hands after finishing hosting 'Top Gear', things don't look set to stay that way for too long, as he, James May and Jeremy Clarkson have been linked to hosting a rival motoring show on ITV.
According to The Mirror, the trio will go head-to-head with their old show in the schedules when it is relaunched with Chris Evans at the helm.
"The boys believe with the backing of ITV and a prime-time slot they can easily match, and probably beat, their BBC2 viewing figures," a source told the paper.
LIKE US ON FACEBOOK | FOLLOW US ON TWITTER