'Big Brother' housemate Aisleyne Horgan-Wallace might regret being so boastful about having a Wikipedia page - or, indeed, 'Wiki-piddia' as she called it - in Wednesday night's episode, as her argument led to the page being targeted by trolls.
SEE MORE:
During yet another furious row with Marc O'Neill, Aisleyne hurled a slew of insults at the science student and stripper, claiming his penis was "tiny-winy", making fun of his height and telling him he would have her dad to answer to on the outside world.
Marc gave as good as he got, though, claiming that Aisleyne didn't have a job, and eventually implying that she was lying about being 36 years old.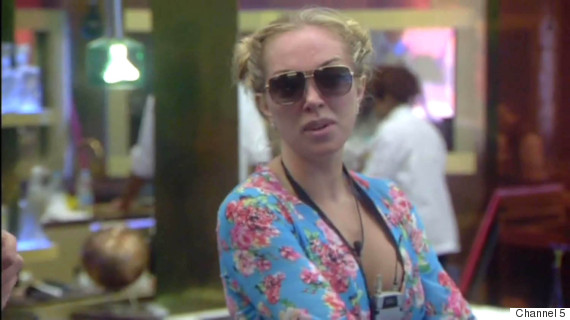 Aisleyne Horgan-Wallace
To that, Aisleyne furiously hit back: "You can check my Wikipedia page… I've got a Wikipedia page and you don't."
Except, as previously stated, she pronounced it 'Wiki-piddia', rendering an already fabulous quote even more brilliant.
The row got so many people talking that 'Wikipedia' quickly began trending on Twitter after the episode.
However, we have a feeling Aisleyne might think twice before name-dropping her Wikipedia page in the future, after it was edited unfavourably by trolls, on Wednesday night.
As reported in the Daily Star, her occupation was changed to 'professional slapper', while her name was also altered to 'Aisleyne Whorgan-Wallace'.
An extra-special slow clap for whichever comedy great picked that low-hanging fruit…
And, of course, it wouldn't be a story about 'Big Brother' without Helen Wood chipping in, as she gleefully tweeted a screengrab to another update on Aisleyne's Wikipedia entry.
Aisleyne Wikipedia page speaks the truth 'she's jealous of Helen' 'has a Lego head ' @Helen_Wood86 @marqoneill pic.twitter.com/RoYYFrG5Ze

— mv_fans (@team_visage) July 1, 2015
Wednesday night's 'BB' also proved shocking due to the arrival of former 'CBB' housemate Jasmine Lennard to 'Hotel BB', who quickly set her sights on Cristian MJC, and shared a snog with him at the end of the evening.
'Big Brother' continues on Thursday night, at 10pm on Channel 5.
LIKE US ON FACEBOOK | FOLLOW US ON TWITTER