Woman's Hour have announced their 2015 power list of influencers, and a number of our favourite stars have made it into the top 10, including Caitlyn Jenner.
Caitlyn, who is currently strutting her stuff and wowing fans in NYC, is at number seven on the list, which has been compiled to celebrate "women who have an exceptionally large impact on our lives, not just because of their job title but because of their personal ability to influence others". Amen to that.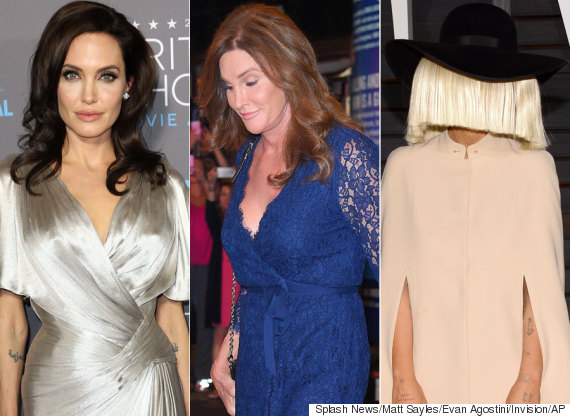 Congrats, ladies!
The list's compilers praise Caitlyn, noting that she's gone through one of the most public gender reassignments in the world, and also praising her sporting triumphs.
Caitlyn's not the only A-lister in the top 10 though, and singer-songwriter Sia comes in at number six, while Angelina Jolie is at number three.
Angelina's position as one of Hollywood's biggest names, and a UN Goodwill Ambassador, has been commended, along with the openness she has displayed in discussing her decision to undergo a double mastectomy in 2013.
The star later spoke out about her health again, when she had her ovaries and fallopian tubes removed, to prevent the development of ovarian cancer, which killed her mother at just 56 years old.
However, all three stars have missed out on the top spot, which has been nabbed by SNP leader Nicola Sturgeon.
See the full Woman's Hour Power List here.
LIKE US ON FACEBOOK | FOLLOW US ON TWITTER