Tensions between 'Love Island' contestants Naomi Ball and Jess Hayes come to a head on tonight's episode, as the girls come to blows over Josh Ritchie.
SEE ALSO:
The girls already have a dislike for each other after Naomi stole Josh from Jess when she arrived at the villa.
However, after Naomi and Josh called off their romance earlier this week, tonight's episode sees Jess waking up in the same bed as him.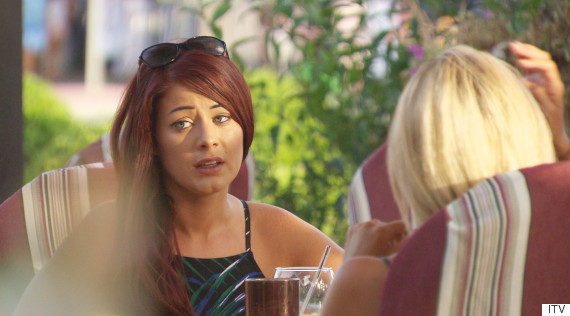 Jess confronts Naomi
Needless to say, Naomi is less than impressed, and keen for a showdown between the girls, producers swiftly arranged for them to go on a girly shopping trip together.
As the they headed into town together to collect supplies, Jess called out Naomi for playing Josh and Max Morley against each other, accusing her of being a game player.
"I'm not playing them off, but I genuinely didn't know…why's it a crime to be confused?" Naomi hit back.
Admitting she still liked Josh, Jess then asked her: "You can't have liked him that much to kind of go with Max, do you know what I mean?"
She continued: "I just get this bad vibe…it just seems a little bit snakey, a bit snidey…I think it was the other night, you went to Josh and sort of said, 'I don't know what to do,' then you went to Max and told him you want to sleep in his bed, then we heard you got back into bed with Josh and was necking him…"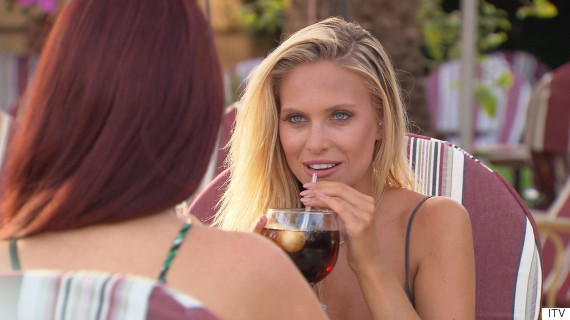 Naomi's relationship with Josh ended earlier this week
Naomi asserted: "What you've just said is complete bulls**t, that didn't happen. I feel like you're all reading into stuff so much, what have I actually done? I haven't been malicious, I don't speak about people behind their back."
Jess replied: "Part of me thinks, 'You know what, f**k you Naomi, yeah I am going to get into bed with Josh,' I don't even give a sh*t anymore, I'm not gonna lie, me and Josh last night, maybe we did want to do it to p**s you off a little bit, cos I thought, 'You've done it to me, I'm gonna f*cking do it to you and see how you like it.''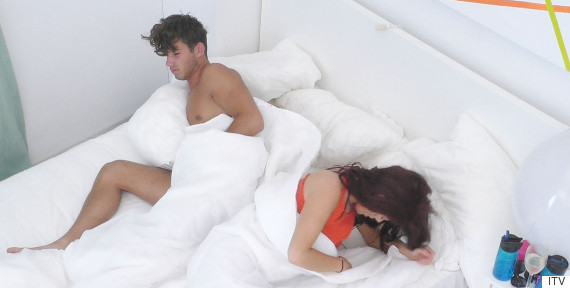 Josh woke up in Jess' bed
As the girls head back to the villa, they both set out to speak to Josh about their relationships with him… Will either of them end up with the lothario?
'Love Island airs tonight at 10pm tonight on ITV2, when two islanders are also sent packing.
LIKE US ON FACEBOOK | FOLLOW US ON TWITTER