The singer and TV presenter, Val Doonican, has died at the age of 88.
The Irish star became a household name in the 1960s thanks to his TV series, 'The Val Doonican Show', and often performed in a rocking chair wearing an Aran jumper, which became his trademark.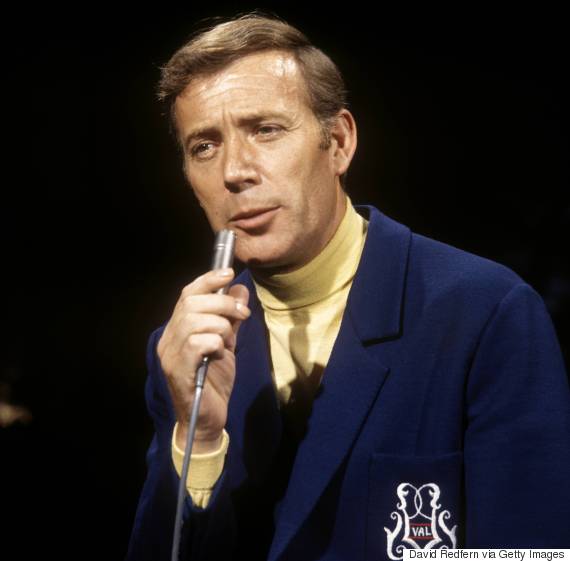 Val Doonican (1927 - 2015)
Born in 1927 in Waterford, Ireland, Val was the youngest of eight children.
After cutting his showbiz teeth performing in his hometown, he moved to England to join the Irish Quartet The Four Ramblers before going solo.
Following an appearance on 'Sunday Night at the Palladium' in 1963, he was offered his own TV show, which ran for over 20 years.
He had a string of chart hits with five of his albums making it into the Top 10 of the UK albums chart during the Sixties.
One of those releases, 'Val Doonican Rocks, But Gently' even managed to knock 'Sgt Pepper' by The Beatles off the top of the UK album chart in 1968.
Between 1964 and 1973 he was also rarely out of the UK Singles Chart with hits including 'Walk Tall', 'The Special Years', 'Elusive Butterfly', 'What Would I Be', 'If The Whole World Stopped Loving', and 'Morning'.
He retired from showbusiness in 2009 after more than 60 years as a performer.
He is survived by his wife Lynn, daughters Sarah and Fiona and grandchildren Bethany and Scott.
LIKE US ON FACEBOOK | FOLLOW US ON TWITTER