A secondary school has banned girls from wearing skirts after the rising hemlines were distracting the male teachers.
Trentham High School in Staffordshire previously forked out to buy new, longer skirts for the girls who were consistently rolling them up.
However, this didn't stop the problem and caused male staff members to be "embarrassed" telling them to roll down their skirts, so Headmistress Dr Rowena Blencowe has made the decision to ban them from September.
"It's not pleasant for male members of staff and students either, the girls have to walk up stairs and sit down and it's a complete distraction."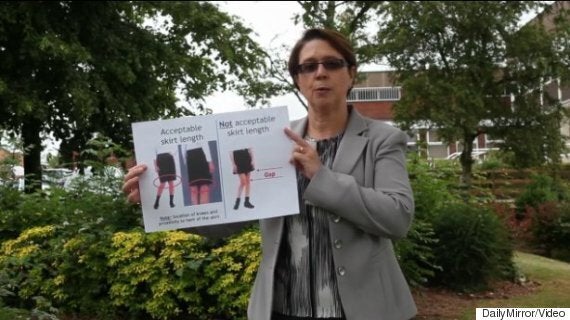 The headmistress added: "If a skirt is too short, the student is warned and a length of time is agreed for the issue to be resolved, but girls are still coming in with consistently short skirts."
Dr Blencowe spoke publicly in a video news segment to say she wanted to focus on teaching and learning, rather than uniform issues.
She held up a sign that had been used as a guide for the length of girls' skirts that had not been followed.
Blencowe said it has been a problem with the older children in Years 9, 10 and 11, but those in the younger years did tend to abide by the rules.
On the school's website, the change in uniform policy has already been updated.
"They will be required to wear black, full-length tailored school trousers (no jeans, leggings, tightly fitted trousers, cotton trousers, shorts, tracksuit bottoms etc)."
Although admitting that the school has tried calling parents and disciplining girls for having their skirts too short, Blencowe said the girls just end up rolling them up.
Some Year 10 pupils have said they are not fussed about having to wear trousers, however one 16-year-old girl said, according to The Mirror: "In this heat it is impractical and really uncomfortable to wear trousers - we are not boys and we want to wear skirts."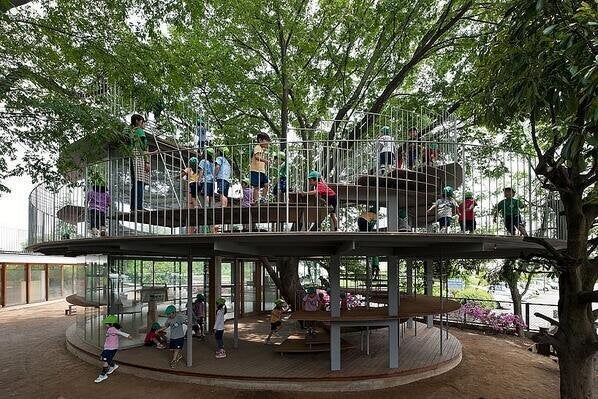 Coolest Schools Around The World