Funding that helps vulnerable children keep their lives on track,has been cut by nearly £2 billion in the last five years, according to leading charities.
Drug and alcohol support along with teenage pregnancy prevention schemes are among the vital services that have been hit by the 55% reduction in cash, an investigation by the Children's Society and the National Children's Bureau (NCB) found.
Demand for support is on the rise and failure to act during childhood "could prove costly" if their lives then spiral out of control, the organisations warned.
Matthew Reed, chief executive of the Children's Society said: "Early intervention and help for children of all ages improves their lives, stops damage, and prevents more costly remedial solutions in the subsequent few years.
"That's why we're calling on Government to prioritise funding for early intervention and help for teenagers and children to make sure councils can maintain these essential services as we enter another period of austerity. If we keep cutting early help now it will cost us all dearly in the long run."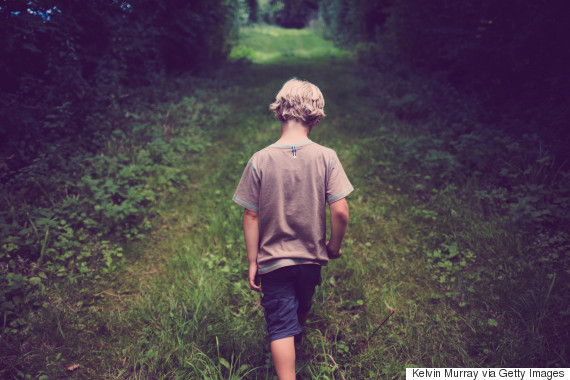 Government early intervention funding - which covers a wide range of services such as children's centres, intensive family interventions and drug misuse schemes - fell from £3.2bn at the start of the last parliament to £1.4bn in 2015, according to the report.
The Children's Society and NCB analysed how much Whitehall awarded councils under the early intervention grant and the money given through equivalent allocations when the payment system changed in 2013.
Local authorities have attempted to make up some of the funds through other means but the cuts are having an impact, including on children's centres, which are expecting further cuts over the next year with up to 112 expected to close, the report said.
The charities have called on the Government to increase early intervention funding in tomorrow's budget and then protect support over the next five years in the next spending round.
SEE ALSO:

Families With Two Or More Children Will Lose Up To £2,000 Due To Freeze On Child Benefit, Claims TUC

School Rewards Pupils With Vouchers And Kindles Funded By Cash For Free School Dinners
NCB chief executive Anna Feuchtwang said: "There is a wide ranging consensus amongst politicians in central and local government that early intervention in children's lives is a far wiser use of scarce resources than late intervention once problems have escalated.
"Yet our analysis shows that funding for a range of early help services has been substantially reduced.
"It is positive that councils have done their best to protect services but there is no getting away from the fact that they have also had to make significant cuts which will impact on the lives of vulnerable children.
"Before making more cuts that cost, Government needs to think again.
"It should work with councils to gain a better understanding of how services have been reconfigured and commit to fund early intervention provision that make a dramatic difference to children's lives."