It was hard to tell from the groom's eyes what was going through his mind as he watched his bride walk down the aisle.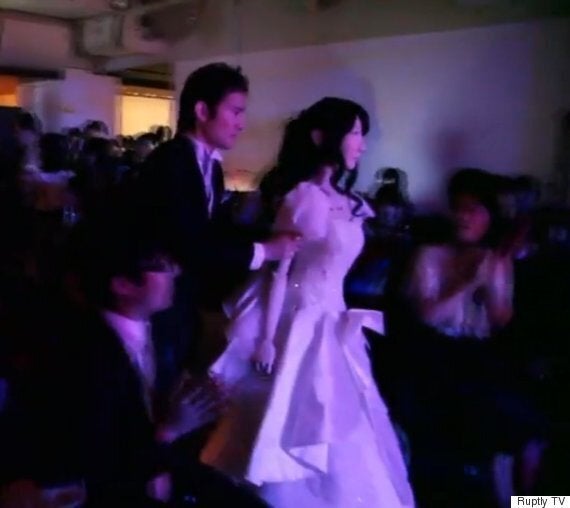 That's probably because the young loved up couple were actually two robots, named Frois and Yukirin -- a humanoid bride.
The happy event took place in Tokyo and humans apparently paid £52 ($81) to watch the exchange of vows
As the crowd, no relation to the couple, cheered and captured the robotic ceremony on camera, the bride required a strong human hand to help her make it down the aisle.
Once at the makeshift altar, that came complete with bridesmaids and groomsmen, the ceremony descended into wooden display of "love" as the watching humans had to assist the robots when it came to that all important kiss.
However, the humans appear to have got their money's worth as the robots' marriage was decorated with all the traditional trimmings of a wedding singer, large buffets and expensive outfits.
We wish the bots many years of happiness.
Related