With ISIS still a serious global threat, US rapper Shaggy reckons he has got the perfect solution to stopping the terrorist organisation once and for all - playing them his songs.
Shaggy, who is behind such hits as 'Mr Boombastic', 'It Wasn't Me' and 'Me Julie', believes listening to his music would make ISIS fighters either want to have sex or get high, and may lead to them quitting terrorism altogether.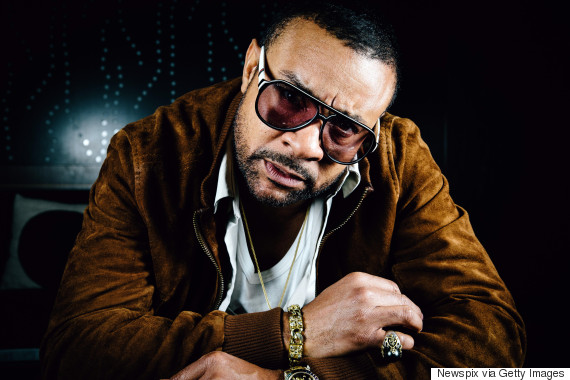 Shaggy
"If you're able to cut a man's head off, you're sick," Shaggy told the Miami New Times.
"But, music evokes emotion. So if they're listening to Shaggy music or reggae music, they're not going to want to cut somebody's head off."
He continued: "There're two things you want to do when you listen to reggae: You get somebody pregnant, or you're f***ing high. High people don't want to kill nothing; they want to love.
"They need to bag some Jamaican weed and distribute it amongst ISIS. I guarantee there won't be any more wars out there ... And throw some Bob Marley up in there and there'll be peace," he added.
Despite the ridiculousness of his plan, Shaggy was backed by several Twitter users:
Classic plan by shaggy to defeat isis... Give them all Jamaican weed and make them listen to reggae lmao... Very well thought out plan

— Don Swanson ✊ (@YUNGM1ZZO) July 6, 2015
I don't know whether to laugh or agree - Shaggy has an incredible plan for defeating ISIS http://t.co/XnBJNetxm6

— Erik Thein (@TheErikThein) July 7, 2015
Genuine 100% perfectly legitimate plan! | Shaggy has an incredible plan for defeating ISIS http://t.co/24Dotk9yX3 via @mashable

— Dave Swami (@Deviouswami) July 7, 2015
Well said shaggy, well said pic.twitter.com/7oIbQo7CD8

— Elias-Daniel (@Cristocrat) July 7, 2015
Shaggy - whose real name is Orville Richard Burrell - previously had a career in the military, serving with a firing battery from the 10th Marine Regiment during the Gulf War.
LIKE US ON FACEBOOK | FOLLOW US ON TWITTER