Goldblum's Olympic gymnast wife Emilie Livingston, 32, gave birth on 4 July to their first child together.
Sharing the news on Facebook with a sweet family photo, Goldblum wrote: "We're so excited to share the wonderful news of the birth of our son, Charlie Ocean Goldblum, born on the 4th of July. Independence Day."
Baby Charlie was wrapped up in a white babygrow, cotton hat and gloves while his parents held him in what might have been their first family photo.
Although he doesn't look too happy about having his photo taken.
Jeff Goldblum, who rose to fame after starring in Jurassic Park and its sequel Jurassic Park: The Lost World, was previously married to Patricia Gaul from 1980-1986 and Geena Davis from 1987-1990.
In summer 2014, the actor proposed to Olympic gymnast Emilie Livingston and the couple married in November 2014.
They announced they were expecting their first child together in January on the Late Show with David Letterman. Goldblum simply said "She's pregnant! She's three months pregnant."
However it looks as if the couple didn't stick to the name they planned for their first son together.
The Charlie part stuck, at least...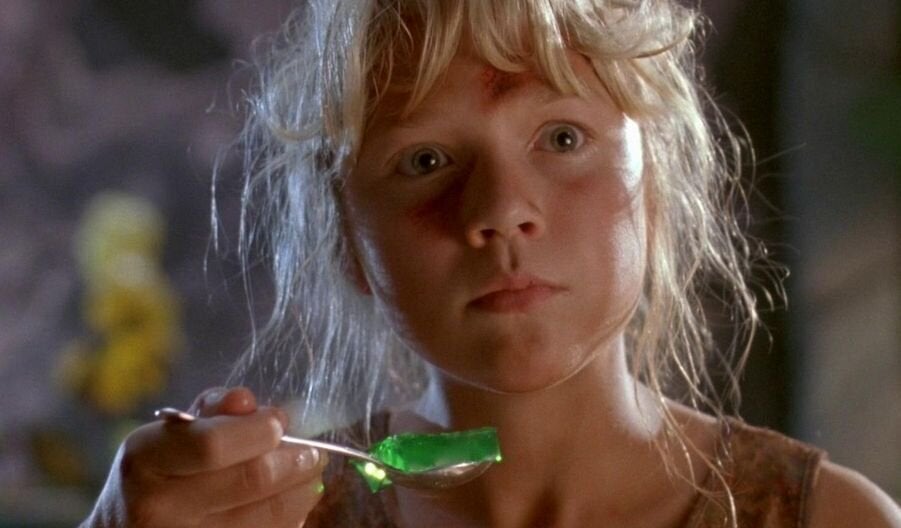 'Jurassic Park' Where Are They Now?