Nick Grimshaw has reportedly got a new boyfriend, to match his swish new job on 'The X Factor'.
SEE ALSO:
The talent show judge - who has replaced Louis Walsh - is said to have fallen for photographer Michael Mayren.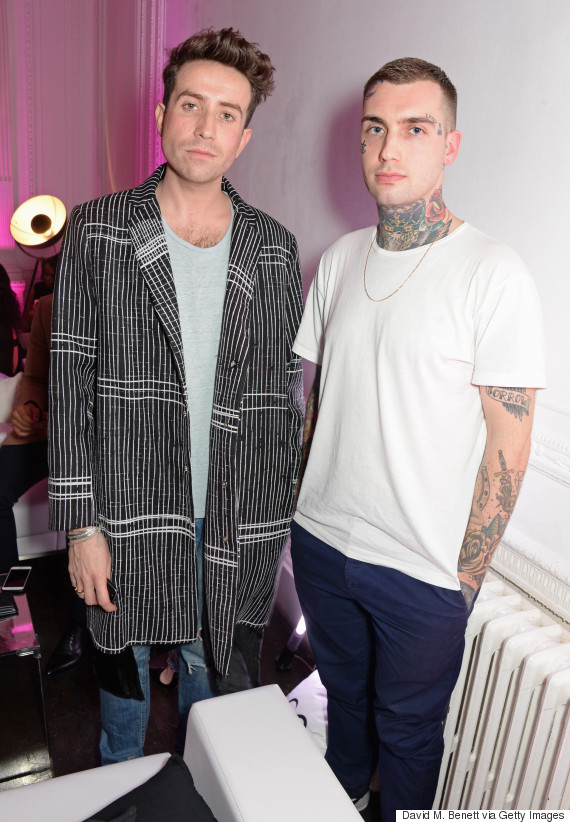 Nick Grimshaw and Michael Mayren
The Sun reports that Grimmy has been growing closer to Michael, after a year of friendship.
"Nick and Michael started off as mates but things have been developing lately," a source tells the paper.
"They have loads in common and have been hanging out a lot. After spending much of Glastonbury in each other's company they celebrated Michael's birthday with a trip to the nearby Babington House hotel. It's not official yet but all their pals think they're going to be in a relationship soon."
While a spokesperson for Nick has insisted that he and Michael are "just friends", Grimmy shared a snap from Michael's birthday on Instagram last week, showing the heavily tattooed snapper sat out in the countryside.
Many pictures of the pair spending time together at Glastonbury last month have also been posted.
Despite chatting away on his Radio 1 Breakfast Show each day, Nick is usually very private when it comes to relationships.
He only publicly came out in 2012, just before he took over the breakfast show from previous host Chris Moyles.
"I've just not met anyone that I thought 'oh, I really like you that much'. I work so much, when I do go out, I'd rather go out with my friends," he told the Guardian at the time.
While there has been speculation about his friendship with One Direction's Harry Styles, Grimmy was previously linked to Italian fashion stylist Nicco Torelli.
LIKE US ON FACEBOOK | FOLLOW US ON TWITTER