Taylor Swift has made a grand gesture of donating $50,000 (£32,000) to the family of a young girl with cancer, after they used her hit song 'Bad Blood' in a fundraising video to raise money for treatment.
The video explains 11-year-old Naomi Oakes' story with Taylor Swift singing in the background "Baby now we've got bad blood".
Oakes was diagnosed with acute myelogenous leukaemia - a cancer of the myeloid line of blood cells - on 25 June and her parents hoped the video would be seen by Swift herself.
The diagnosis means Oakes will be spending six to nine months in the Arizona hospital for treatment, and will miss Swift's concert on 18 August which she had tickets for as a Christmas present.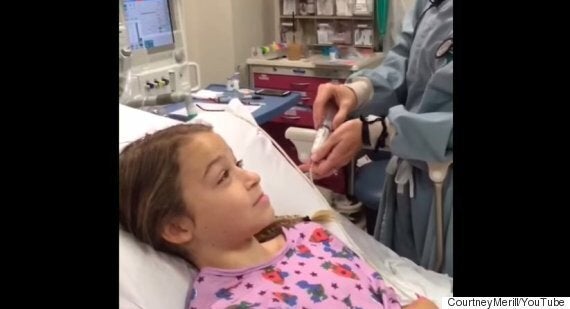 And Swift not only saw the video, but she (or someone posing as Swift!) donating the equivalent of £32,500 to Oakes' GoFundMe page.
In three separate batches of $15,000 and one donation of $5,000 (totally $50,000), Swift wrote: "To the beautiful and brave Naomi, I'm sorry you have to miss it, but there will always be more concerts.
"Let's focus on getting you feeling better. I'm sending the biggest hugs to you and your family."
The family of Oakes soon posted a reaction to the 11-year-old seeing that Swift had left a generous donation.
In the reaction, Oakes stares at her phone with her hand over her mouth before becoming teary and saying "Oh my God, oh my God. I can barely breathe."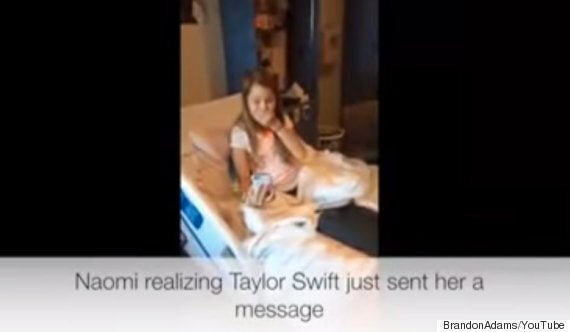 She then reads the message out loud and then says to the camera: "I seriously think I'm going to pass out right now!"
On the young girl's GoFundMe page, her aunt explains why they are fundraising for her treatment.
She writes: "I have started this GoFundMe page to help cover the medical expenses and I'm asking for your donation to help them through this tough time... every dollar helps.
"Shannon, Naomi's mother, was met with a $2,000 medical bill within their first 48 hours of this journey, and the medical expenseses keep growing.
"Our goal is set at $30,000 but we aren't really sure how much more these expenses will grow over the coming months."
The family have exceeded their target, and have currently raised $65,000 (£42,000).