The 'Loose Women' panel have been accused of body shaming Cheryl Fernandez-Versini, after debating about the 'X Factor' judge's weight on the ITV daytime show.
SEE ALSO:
The panel - made up of Andrea McLean, Nadia Sawalha, Jamelia and Jane Moore - discussed Cheryl's appearance at auditions for 'The X Factor' in Manchester on Wednesday (8 July), where she was seen wearing a crop top.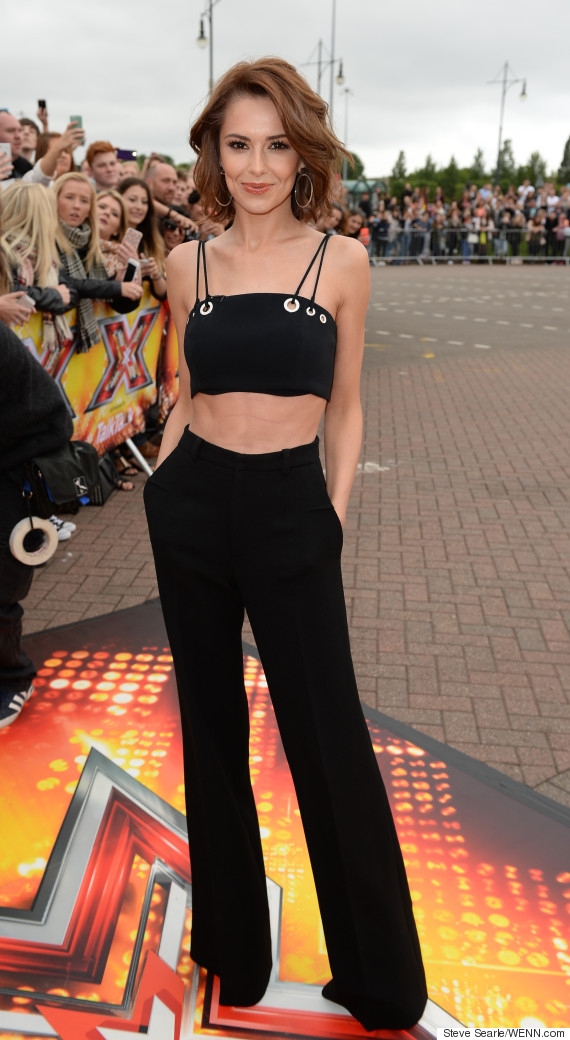 Cheryl Fernandez-Versini at 'X Factor' auditions
The women branded Cheryl "skinny", while Nadia even went as far as suggesting Cheryl had a responsibility to her young fans to cover up her slim frame, likening her physique to "anorexic chic".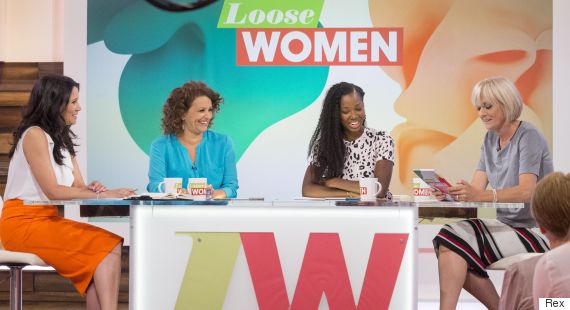 The 'Loose Women' panel
Needless to say, the debate attracted a barrage of criticism on Twitter, where viewers slammed the women for "skinny shaming" the star:
The last thing I expected was to tune into loose women to hear them picking on Cheryl's weight. Wow #skinnyshaming

— Catherine Alice (@Dearfreddieblog) July 9, 2015
I love loose women but calling someone a 'Anorexic chic' is way out of control 😡

— Emily-May Lixton (@_mynamesemily) July 9, 2015
Why should Cheryl cover up just because she's skinny and lost some weight, that's ridiculous✋ #loosewomen

— levi nicole✌ (@levinicole) July 9, 2015
Why should Cheryl cover up & be ashamed? Overweight women get bigged up 4 being "plus size" and "curvy" double standards! @loosewomen

— Ellen (@Miss_Mariexx) July 9, 2015
So angry about what they said about Cheryl on loose women

— Mary (@MaryCFVx) July 9, 2015
@loosewomen slightly harsh criticism aimed at @CherylOfficial surely Cheryl's weight/outfit didn't deserve negative commentary

— Marc (@Marc_ODonnell) July 9, 2015
Should we tell overweight people to cover up their stomachs, no! So why should Cheryl ? #loosewomen

— Cheryl Fernandez (@HugeCherylFan) July 9, 2015
it's annoying how people have only picked up on #loosewomen skinny shaking cheryl but not them also body shaming men re: shorts

— dvp (@dpotterdotcom) July 9, 2015
@loosewomen@ITV Don't think Jamelia is in a position to judge Cheryl after having already insulted fat people!

— Michelle keim (@shellykeim) July 9, 2015
The way loose women are commenting about Cheryl body is disgusting ! Why be so judgemental ! She shouldn't have to cover up if she's HAPPY

— Jesy.N.Fans (@JesyNelsonArmy) July 9, 2015
@itvthismorning@loosewomen@ITV I want justice for the comments made about Cheryl on both shows today. I'm appalled.

— Brandon Luke (@BrandonLukee) July 9, 2015
Cheryl recently spoke out about her body, after being branded a "bag of bones" by a fan on Instagram.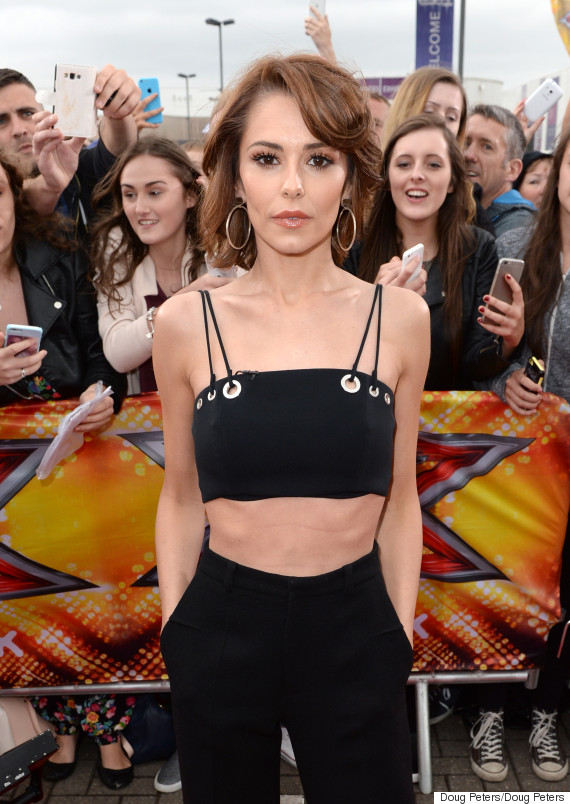 Cheryl has recently discussed her slimmer frame
Chezza explained that she had recently been through some personal troubles, after losing her father-in-law, and launched a furious rant at the body shamer.
"I am so sick and tired of it being ok to call somebody too thin or a 'bag of bones'," she wrote.
"I would never dream of calling somebody too fat and that they should maybe cut down on their food intake? What is the difference?
"You have no idea what I have been through. Just losing my father in law v recently and everything that comes with that.
"Not that I am or should justify myself to anyone."
She added: "I'm so sick of people thinking it's ok to be mean or body shame anyone. And it's woman on woman. Have some respect and maybe think there may be reasons why before opening your mouth please."
LIKE US ON FACEBOOK | FOLLOW US ON TWITTER