Shorts are a menswear item fraught with peril. It's statistically near impossible to wear them without breaking some unwritten style rule in the process.
In reality anything goes - any form of short can actually look stylish provided the rest of your outfit's on point (except for camo shorts which officially died in 2006 along with cardigans and Crocs).
Here's how to wear them without people trying to take secret photos of you so they can laugh about it with their friends.
Note: it is also advisable to read this article instead of Googling 'men in shorts' because it turns out there's a lot of Tumblrs dedicated to the matter - including a lot more erect penises than we expected.
Shorts + a simple white tee = a failsafe summer outfit
Team with luxe sportswear for a get-up that works on and off your bike
Keep the look even more relaxed with a jumper tied round your waist
Or smarten things up with a nautical touch
Take inspiration from vintage tailoring
Don't be afraid to make a statement
Add a straw fedora and a pair of shades for instant Cuban gangster
Footwear wise you can't go wrong with shorts and plimsolls
When you're on the beach or poolside, anything goes
But remember, there is such a thing as too short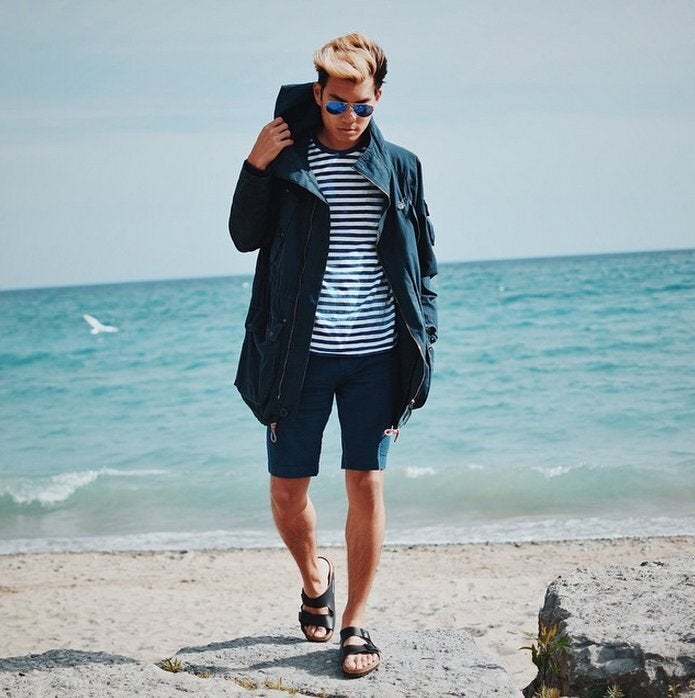 A Man's Guide On How to Wear Shorts