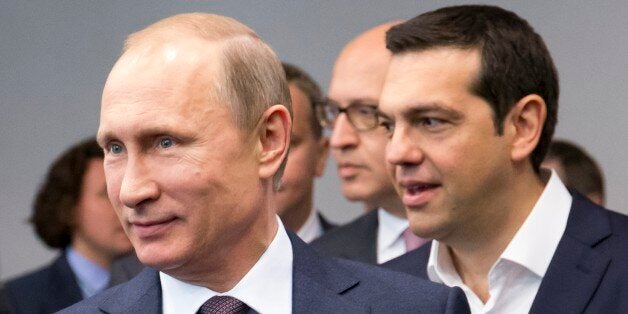 Labour leadership candidate Liz Kendall has attacked the 'fantasy politics' of Greece's left-wing Syriza party and warned that Russia could be plotting to secure a naval base in the country.
Days after Greek Prime Minister Alexis Tsipras telephoned Vladimir Putin over the EU bailout crisis, Ms Kendall said that it was dangerous for Athens to be in such close contact with Moscow.
And she said that there were lessons for Labour in not following 'extremist' parties like Syriza in Greece, or Podemos in Spain, down the route of opposition to sound finances.
As the Tsipras government was locked in its latest emergency talks in Brussels, Ms Kendall told a CNBC event in the City of London: "We have Russia waiting in the wings.
"If support can't be found for Greece, I have no doubt that Russia may be keen to step in- in return for who knows what, perhaps a naval base in Greece.
"That's a real concern. Politics abhors a vacuum and if you don't have a credible alternative that can deliver, then you allow extremists from left or the right."
Ms Kendall's remarks follow unease expressed this week by the United States over the dangers of allowing Greece to exit the euro, with US Treasury Secretary Jacob Lew saying that would be 'geopolitically a mistake'.
President Putin has flirted with the idea of offering his own bailout to help Athens as it struggles with the EU, IMF and European Central bank demands for austerity to help tackle its debts.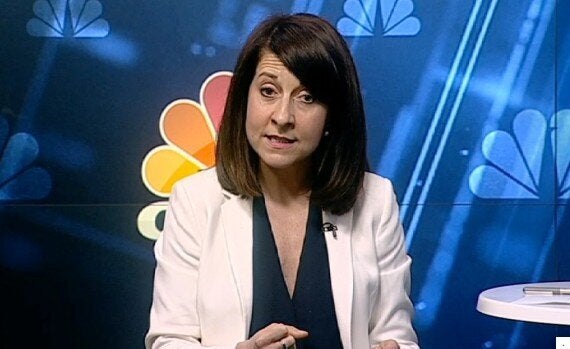 Ms Kendall said that Greece had levels of unsustainable debt even before the 2008 global financial crisis and Syriza's rise had proved the dangers of failing to tackle the debt problem.
"We progressive social democratic parties have to find a credible alternative to the ever-continuing austerity, which sees people suffer and doesn't promote jobs and growth on the one hand, and the fantasy politics of Syriza and Podemos on the other.
"And that is just as much, I believe, a challenge for the UK Labour Party as it is for our sister parties right across Europe. This is a moment for social democrats and the progressive centre left across Europe.
"We have to find a different alternative, otherwise we will allow the extremists, whether from the left or the right, to come in. I believe that's the same challenge we have in this country too."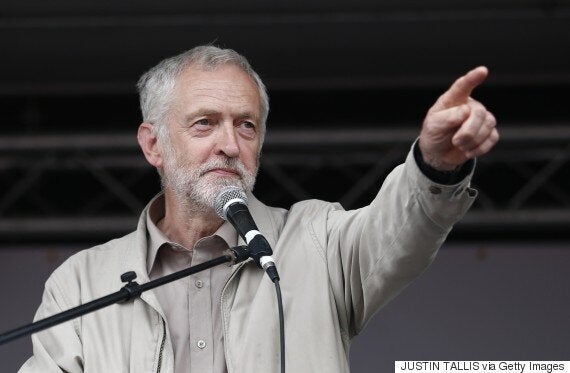 Leadership rival Jeremy Corbyn has won the backing of the Unite union and today moved into second place in Constituency Labour Party nominations.
But Ms Kendall said that if were to win the leadership, the party would be 'out of power for at least a decade', and warned that both Yvette Cooper and Andy Burnham failed to offer enough change.
"If Jeremy Corbyn is elected leader, we will be out of power for at least a decade," she said.
"Trying to turn Labour into some kind of Syriza or Podemos party or simply saying what we've said over the past five years, albeit with a leader with a different gender or a different accent, will not cut the mustard. We faced a catastrophic defeat and we need huge change to win in 2020."
"There are only 24 seats with a Tory majority of less than 3,000. We have to win back 94 to form the next government. People don't trust us on the economy or with their taxes, they don't believe that we share the same values about work, responsibility, taking care of yourself and your family."
The Shadow Health Minister this week faced a fresh left-wing attack as a spoof 'Kendall For Tory Leader' accounts appeared on Facebook and Twitter.
Today, she said: "Bringing the deficit and the debt down are Labour values. We don't want to spend more on servicing our debt than investing in things that will increase jobs and growth.
"I have been accused of…that these are somehow Tory values, whereas in fact we know from our victories in 1945, in 1964 and 1997 sound public finances were at the heart of what we did."