Rule number one of sales - know your target market.
Most estate agents will advertise properties as close to train stations or supermarkets, but this particular house is Croydon has gone up on Zoopla with "Local drug dealers close by" listed as one of the features.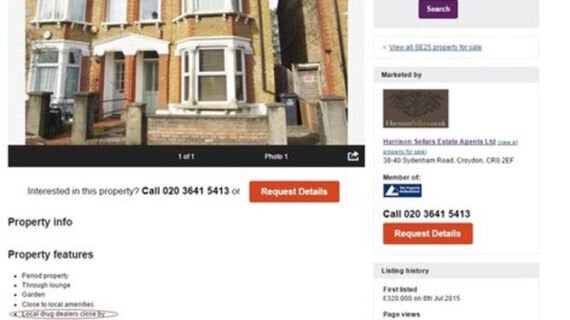 It's a lovely three-bed period house in South Norwood, at the totally reasonable price of £320,000, however that money could also buy you lots of drugs. Probably.
The listing has since been removed from the website.