'Breaking the Internet' might seem like Kim Kardashian's territory, but Miley Cyrus has teased that she's going to have a go too, with a string of new photos on her Instagram page.
This next sentence will shock you to your core, so do make sure you're sitting down, possibly with smelling salts to hand if need be.
Miley has STRIPPED OFF FOR A NEW PHOTO-SHOOT (no, we can't believe it either talk about an unexpected turn of events), which she has unveiled to her Instagram followers.
In the new psychedelic photos, Miley seen topless, with stars over her nipples, while sporting a white-blonde wig and a colourful eye-patch, while posing with a friend, as well as a couple of animals.
While it's not known what the new photo is in aid of, she's teased that "good $hit" (her words, not ours), is "coming soon", while captioning the picture: "Break the Internet."
The caption is a nod to Kim K's infamous bare-bum cover shoot with Paper magazine, which made headlines the world over when it was revealed last year.
A behind-the-scenes image also shows Miley sporting a pink cowboy hat, with stars on her face.
We assume it's from the same photo-shoot, although that pink hat suggests she could just as easily be on her way to a hen night.
We'll be on the look-out for pictures of Miley stumbling out of a Yates's and into a Chicken Cottage to see whether or not this was actually the case.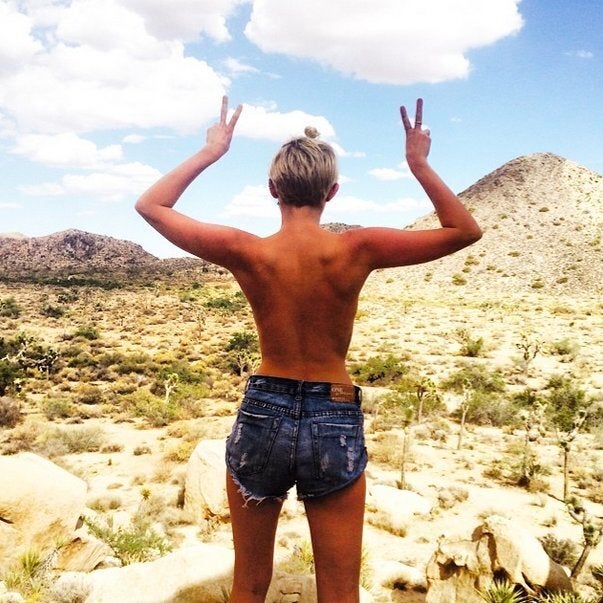 Miley Cyrus's Most Naked Pictures
Popular in the Community