And even now as they've both entered the stage of motherhood, that hasn't changed.
Cotton, who is expecting her second child with Jesse Wood, wore a dress that flattered her growing baby bump and held Willoughby's hand as they headed to ITV's annual summer party together this week.
The famous mum has decided not to find out the gender of the baby and has not yet revealed her due date.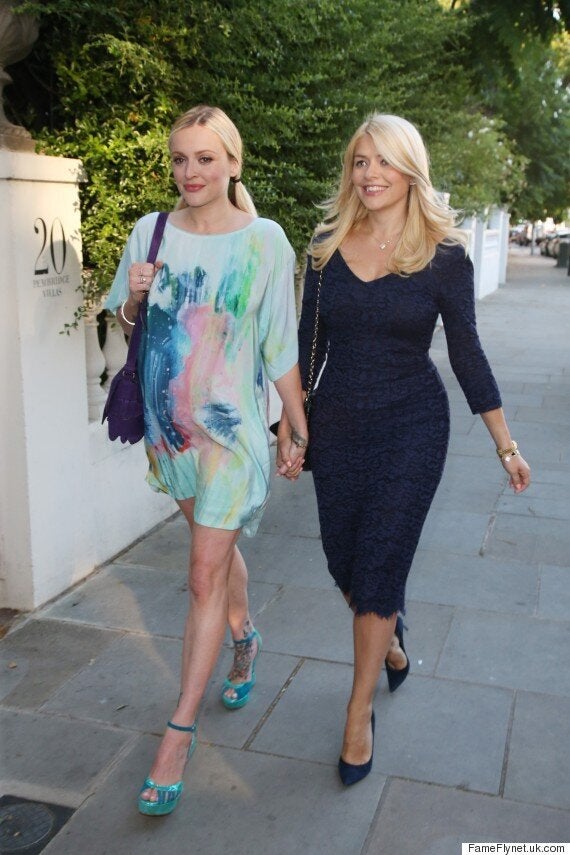 Her pregnancy style worked well during the heat, as she donned an airy tie dye dress with blue heels to match and a bright purple bag.
Cotton announced she was expecting her second child in February this year.
She and her husband have a two-year-old son, Rex together.
Opening up about her friendship with Willoughby in a recent interview with Red magazine, Cotton gushed about how she idolised her pal still after all these years.
Cotton has previously spoken about how she felt becoming a mother for the first time in 2013.
During the annual ITV party, Willoughby, 34, opted for a plain black dress with simple pointed black heels.
She is still on maternity leave after welcoming her third child with husband Dan Baldwin, who have Harry, five, Belle, four, and nine-month-old Chester.