Rebecca Ferguson has revealed she found out she was pregnant with her last child after fainting on live TV.
In an exclusive interview for AOL's brand new video series 'Being Mum', the 28-year-old tells Tess Daly that she had no idea she was pregnant with her daughter Arabella at the time.
"I found out I was pregnant when I went on the show Loose Women," she explains. "I noticed a couple of seconds into the performance that I was really ill, I thought 'oh this isn't good'.
"You can't stop and throughout the song I was saying to myself, 'get through it, get through it, you're on live TV'.
"The music stopped and then they took the camera away from me, and so I thought 'oh ok' and then that was it then, I ended up just going to the floor."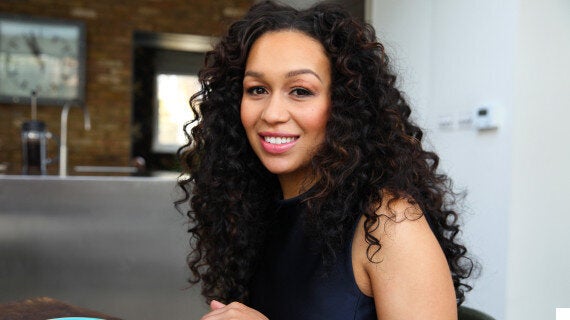 Rebecca goes on to reveal that despite believing she was pregnant, the first pregnancy test she did following the show came back negative.
"I felt pregnant, my gut instinct was saying you're pregnant, but when I took a test when I got in, it was negative," she explains.
"I had irritable womb, which is basically where your womb contracts, but you're not actually having the baby. It feels like contractions.
"It's horrible, because for two weeks slowly with Arabella, you just don't know when you're going to go. It's a constant false alarm. In the end I said no you have to keep me in, I'm not leaving until this baby leaves me!"
Watch the full 'Being Mum' interview with Rebecca in the video above.