June Brown has reportedly turned down the opportunity to have her hours on 'EastEnders' scaled back.
SEE MORE:
It has been claimed that the 88-year-old soap veteran - who is currently celebrating her 30th year playing Dot in 'EastEnders' - was given the option by BBC bosses to have her hours on set slashed, to try and make filming easier for her, though she's said to have refused the offer.
An insider tells The Mirror: "The producers are very conscious of the demands of the schedule, and quietly suggested they could limit the amount of time she needs to spend on set.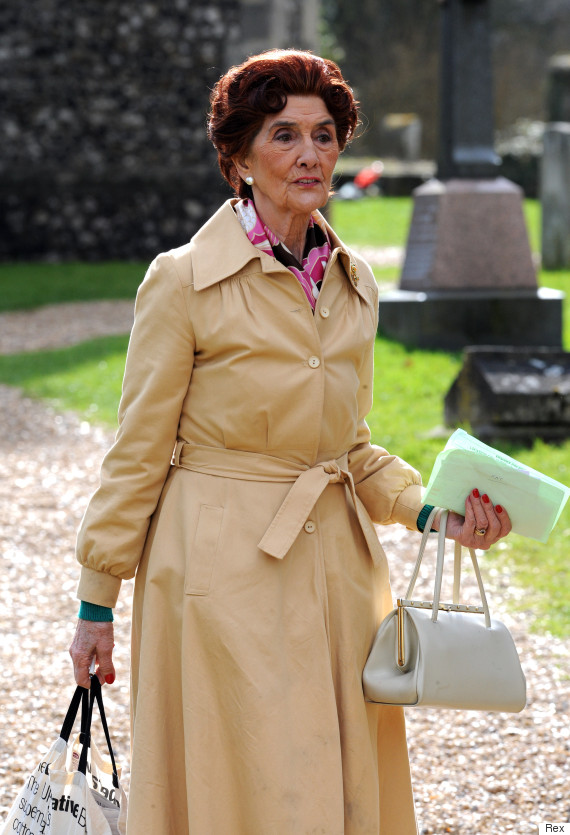 June Brown, as Dot Cotton
"June has just come back from a break after the very demanding murder trial storyline which saw her take centre stage for hours of television, but she's as raring to go as ever.
"Producers want to make sure she is well looked after – she's an icon of the show and a national treasure."
This year, Dot's murder trial storyline made for one of 2015's biggest soap stories, though the pressure clearly isn't getting to acting pro June, who - according to the newspaper - has told friends she still wants to play the role well into her 90s.
June has previously spoken about her desire to continue working in 'EastEnders' as long as she possibly can, joking last year: "I'll probably die first and they'll take me out in a box."
LIKE US ON FACEBOOK | FOLLOW US ON TWITTER